New Models, Reduced Inventory Equals Fewer Deals For Car Shoppers
Do you love the new 2011 Ford Explorer that was unveiled today? Do you want a good deal on one? Don't count on it. New, redesigned vehicles with improved quality and fuel economy are being sold at higher prices, The Wall Street Journal reports.
Car shoppers not only are willing to pay more for the new vehicles, but are also paying for upgrades and luxuries, like leather seats and navigation systems.
Ford's recent profit was a combination of fewer rebates and incentives, several new models with better features and limited inventory on dealer lots, The Wall Street Journal reports.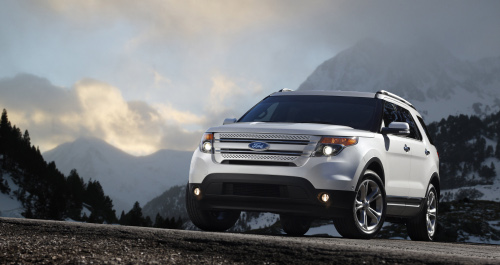 Don't expect discounts on new models like the 2011 Ford Explorer, analysts say.
And other automakers are following suit. Automakers are decreasing production so there aren't rows of unsold vehicles sitting at dealerships, forcing dealers to heavily discount them to make room for the new 2011 models.
Even brands with a reputation for being a bargain, like Kia, are raising prices on their new models. Kia recently increased the price of its redesigned 2011 Sportage. The base model is $1,600 more than the previous version, according to USA Today.
Hyundai, who was also previously viewed as a bargain brand, isn't using 0 percent auto loan incentives to attract buyers to its cars. The automaker has been offering 2.9 to 4.9 percent auto loan rate incentives the past few months, which is unlike most of its competitors who are offering 0 percent financing on at least some of their models. Hyundai has been focusing on the appeal and redesign of its new lineup to sell vehicles.
Shoppers should still try and negotiate the price of their next vehicle, but should be aware that, for example, the Ford dealership isn't going to give them a spectacular deal on the new Explorer once it hits showrooms later this year.
Image via Ford.