Chris Pratt's Custom Aircooled VW Beetle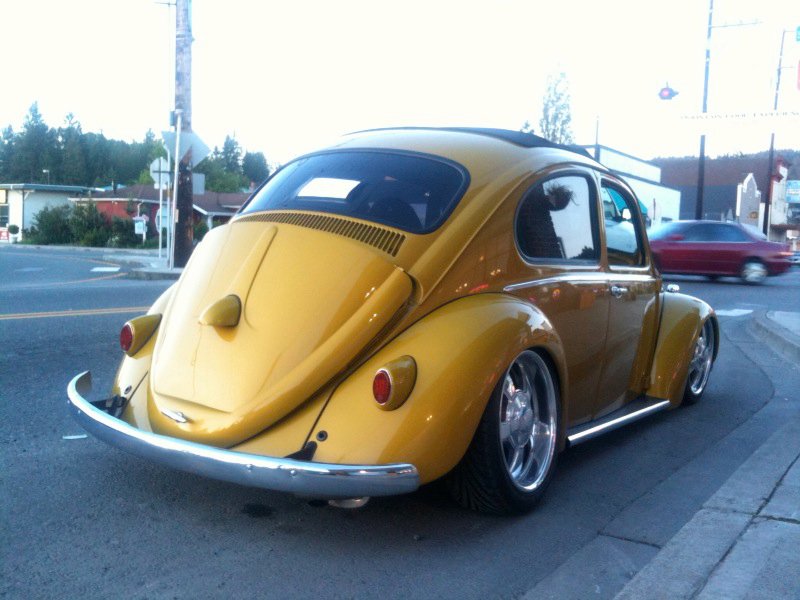 Chris Pratt, star of Parks and Recreation and Guardians of the Galaxy, customized his own sweet VW Beetle.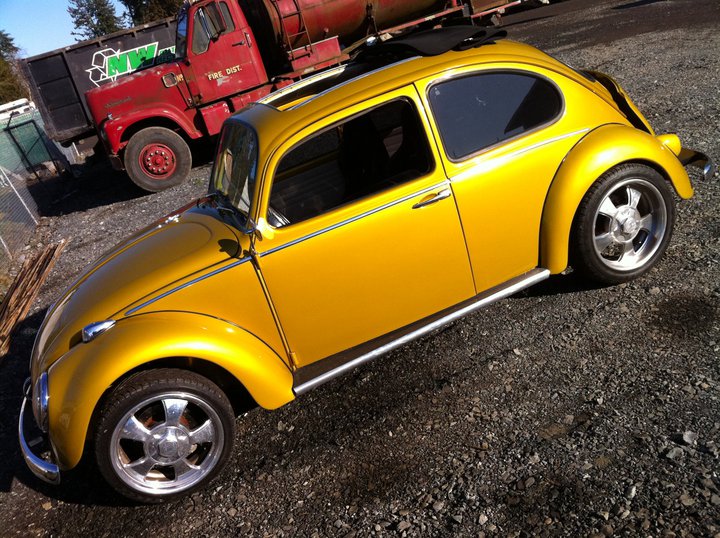 The FyeahChrisPratt tumblr found these pictures that they claim are of Pratt's custom aircooled VW Beetle.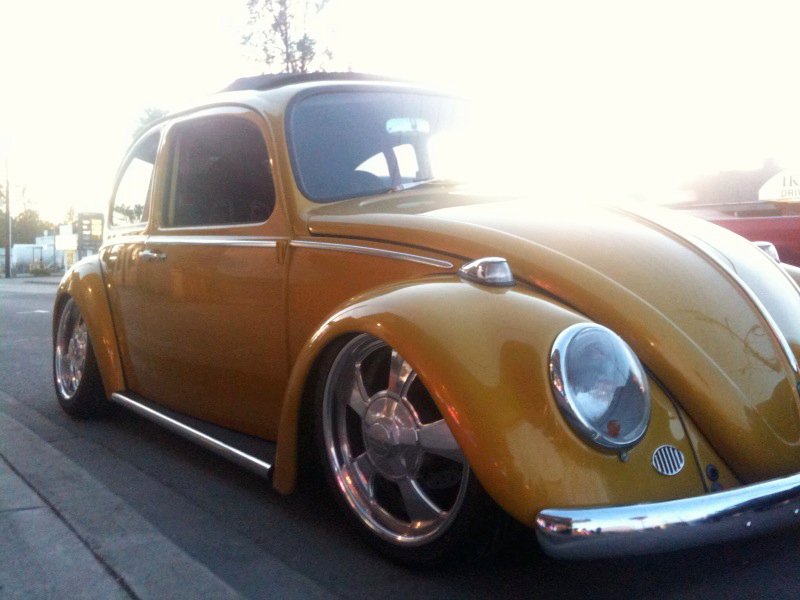 The car has a rag top, custom wheels, a gold paint job and a lowered suspension that leave it looking cool plus a big engine for going fast.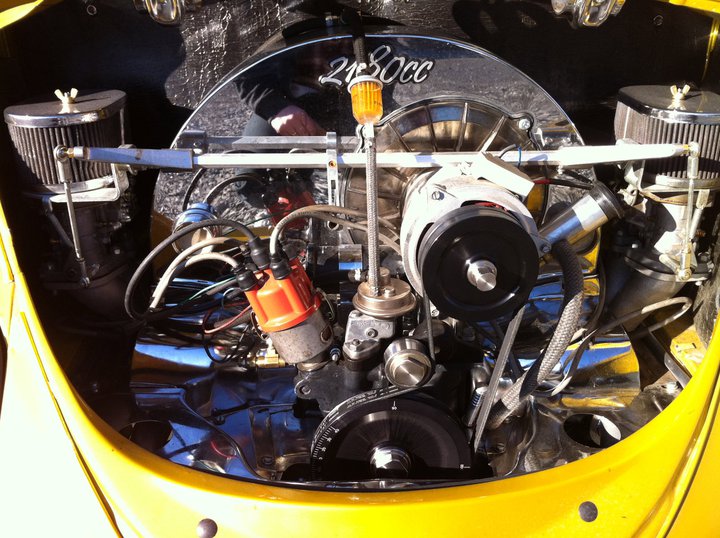 According to Jalopnik, that 2180cc engine with dual Weber carbs should be good for 140-160 horsepower, which is a lot for a car that weighs under 2,000 lbs.