Chrysler Employee Pricing Plus Plus: Bad Name, Good Deal
There has never been a better time to be a Chrysler fan looking for a new car. Starting Jan 26, Chrysler will be offering a new Employee Pricing Plus Plus program for all new 2008 and 2009 models. Since the name isn't exactly clear, we'll break it down for you.
First, is the employee pricing, which you have probably heard of. Chrysler is offering all of its cars and trucks to the public for the low prices it usually charges employees. This usually amounts to a few thousand dollars off the price.
The first "plus" is a huge discount. Buyers of new Chrysler, Dodge and Jeep vehicles will get up to $3,500 off the price of a 2009 model. Leftover 2008 models (there are a lot of those right now) are an even better deal at up to $6,000 off. The biggest discounts will be on the slowest sellers, so expect to see the most money on the hoods of PT Cruisers and Pacificas, not Vipers.
The second "plus" is a great financing deal. Chrysler Financial is offering 0% financing on new car loans for the duration of the promotion. The 0% financing offer is good for car loans up to 36 months long.
Apparently, three "pluses" are too many, since Chrysler didn't include this last incentive in the name. If you get your new car loan through Chrysler Financial or a local credit union, Chrysler will give you an additional $1,000 off the car.
Plus plus equals a great deal. Assuming the employee price is $2,000 below MSRP, you could pay $9,000 below the sticker price on a brand new car. If you're in the market for a new car, it would be foolish not to check out the local Chrysler Dodge or Jeep dealership for Employee Pricing Plus Plus.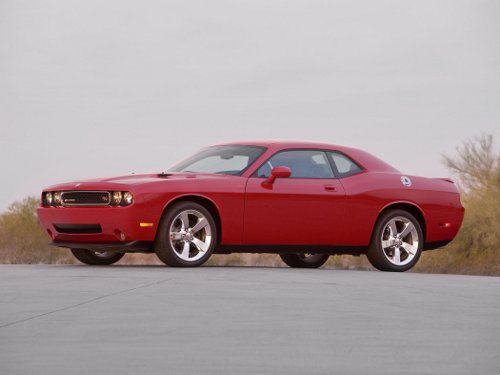 Chrysler's high-performance SRT models, like the Dodge Challenger SRT8 pictured above, are good sellers and not usually included in incentives.