Chrysler Plans to Open 140 New Dealerships
As part of Chrysler's bankruptcy, the automaker terminated 789 dealership franchise agreements. Now, Chrysler is contacting some of those dealers to offer them a chance to reopen a Chrysler, Dodge and Jeep dealership.
Only two of the 789 terminated dealers have applied to reopen with Chrysler so far, but Chrysler spokeswoman Kathy Graham said it could take two years to open all the new locations.
Graham said Chrysler is looking for more high-traffic locations for its new dealerships. Some locations being considered are in towns where dealers were terminated, but the sites may have been in a low-traffic location.
Chrysler will also assess prospective dealers who were not terminated in June, the Detroit Free Press reports. New locations would sell all three Chrysler brands (Chrysler, Dodge and Jeep).
Graham said potential candidates for new locations must have "sufficient capitalization." Graham declined to say exactly how much a dealer would need to reopen a franchise location.
Chrysler admitted it has not yet paid many terminated dealers for the rebates they needed to sell their last vehicles.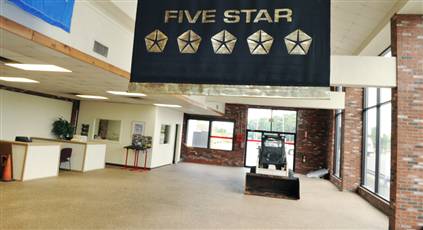 New Chrysler wants to open 140 new dealerships, but may not simply reopen closed locations. Traffic to the location is being considered.
Image via Lisa Poole (AP).