Chrysler Recalls 25,000 Vehicles For Potential Fire Hazard
Chrysler Group LLC is recalling more than 25,000 vehicles for a potential power steering fluid leak that could cause a fire. The 26,397 affected vehicles include certain 2010 Chrysler 300, Chrysler Sebring, Dodge Avenger, Dodge Challenger, Dodge Charger, Dodge Journey and 2011 Dodge Ram Light Duty.
Some of these vehicles may experience a separation at the crimped end of the power steering pressure hose assembly, which could cause power steering fluid to leak, the National Highway Traffic Safety Administration reports. If the power steering fluid leaks onto hot engine components, it could cause a fire.
Chrysler and Dodge dealers will inspect the power steering pressure hoses and replace them if necessary free of charge to owners. The recall will begin during October.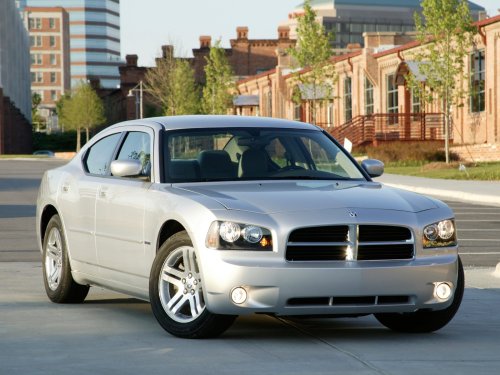 Certain 2010 Dodge Charger sedans are included in the recall.
If any of these models are on your short list of vehicles to buy and you're considering alternatives, you might want to take a look at GM and Ford's lineup.
General Motors is offering 0 percent car loan rates on several models across its four brands, lease incentives on most of its luxury vehicles and sizeable cash back rebates on leftover 2010 models in October.
Ford is also promoting 0 percent financing on most 2010 cars, trucks and SUVs this month. New 2011 models have discounted auto loan rates as low as 0.9 percent. Lease deals are available on Ford's luxury vehicles.
If the recall doesn't bother you, Chrysler Group is offering five-year, 0 percent auto loan financing on most 2010 models in October, cash back rebates of several thousand dollars and lease bonus cash across its four brands.