Used Car Prices Up Thanks to Success of Certified Pre-Owned Programs
Due to the success of certified pre-owned vehicle sales, the entire used car industry is experiencing a price boost. The average price paid in the U.S. for a three-year-old used vehicle in September was $18,832, Edmunds.com estimates. This is an increase of $1,471, or 8.5 percent, from September 2009.
"Used cars are in great demand and relatively short supply, so their prices are remarkably high," Edmunds.com Analyst Joe Spina said in a statement. "Automakers understand that many traditional new car buyers are considering used cars, and in response are emphasizing their certified pre-owned car sales programs through which they can earn revenue on used car sales. This effort will keep used car prices high since CPO cars sell for a higher price than comparable non-certified used cars, raising the ceiling for the entire used car market."
Three-year-old used vehicles, like the BMW X5, Acura MDX and Chevrolet Tahoe, saw a price increase of more than 20 percent in September compared to the same month a year ago, Edmunds.com reports.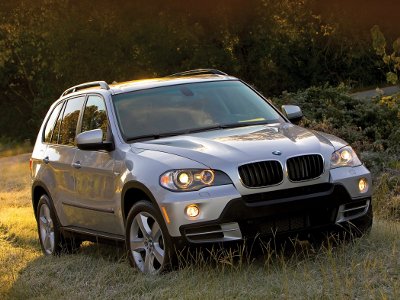 Used BMW X5 SUVs saw price increases of almost $8,500 in September.
When considering if you should buy a new, used or certified pre-owned car, one thing to look at is the financing. Generally, a used car loan rate will be higher than a new car loan rate, which means it will cost more to finance. Some certified pre-owned programs offer discounted auto loan rate incentives on select models to attract buyers. Even luxury automakers offer auto loan rate incentives on their certified pre-owned models.
In October, Audi, Jaguar, Land Rover and BMW are offering certified pre-owned car loan rate discounts on select models. General Motors has offered certified pre-owned auto loan rate incentives in the past.
"The fact that there is high demand for used cars is good news for consumers selling or trading in their cars, but not for buyers," said Edmunds.com Senior Consumer Advice Editor Philip Reed. "We recommend that anyone looking at a lightly used car should also research prices and incentives on new cars, because the deals on some new cars make them even less expensive than used cars."