Mazda Creates Certified Pre-Owned Program
Mazda launched its new certified pre-owned vehicle program Thursday, which it says is designed to maximize the value of a pre-owned Mazda, ease customers' pre-owned vehicle buying experience and lower customers' cost of ownership.
Many automakers have a certified pre-owned program, which generally means the vehicles are only a few years old and have been thoroughly inspected and reconditioned for resale. Certified pre-owned vehicles also usually come with an extended warranty that goes past the factory warranty's expiration date.
Another benefit of buying a certified pre-owned vehicle is taking advantage of low auto loan rate incentives. For example, in June, GM Certified Used Vehicles offered qualified buyers auto loan rates as low as 1.9 percent through GMAC Financial Services on certified used Chevy Impala and Pontiac G6 cars. When offered, these kinds of incentives save buyers money because a used car loan usually comes with a higher interest rate compared to a new car loan.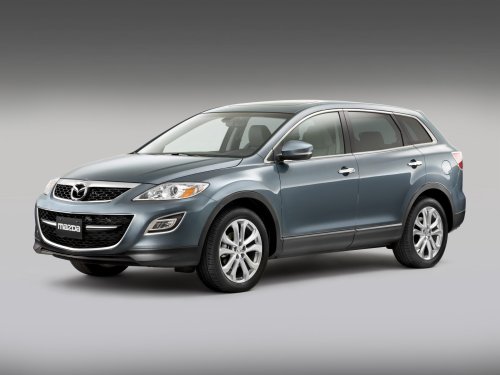 Shoppers can now take advantage of buying a certified pre-owned Mazda, like the CX-9, which comes with additional warranties and has been inspected and reconditioned.
"Mazda's new Certified Pre-Owned program is designed expressly to make the process easy and affordable for customers shopping for a high-quality pre-owned vehicle," said Ron Stettner, VP, sales, for MNAO, in a statement. "As Mazda was recently recognized by ALG for holding one of the highest residual values in the industry, our new CPO program allows us to provide a never-before-offered level of warranty security that goes with the value for money already packaged into every new Mazda."
Mazda's certified pre-owned program includes all 2006-2010 Mazda cars, SUVs and trucks with less than 60,000 miles. Vehicles will have either the remaining balance of the factory warranty or an additional 12-month/12,000-mile comprehensive warranty, as well as a seven-year/100,000-mile powertrain warranty. Mazda notes that as with all its new-car warranties, there is no deductible or co-pay for warrantable repairs.
Buyers of CPO Mazda vehicles will also receive roadside assistance at no extra cost for the balance of the powertrain warranty period, which covers flat-tire changing, battery-jump, lock-out and fuel delivery.