Chrysler Will Reportedly File For Bankruptcy Today
As predicted, Chrysler will file for bankruptcy today after last-minute negotiations between the government and the automaker's creditors broke down last night, an Obama administration official said.
Chrysler's secured lenders were offered $2.25 billion in cash if they agreed to write down $6.9 billion in secured debt the company owned,
The Washington Post reports
. The deal was refused.
Once Chrysler files for bankruptcy, its current majority owner, Cerberus Capital Management, will have its holdings wiped out. New ownership of Chrysler will be divided among several parties. The union retiree health fund will receive a 55 percent stake, Fiat will get 35 percent, the U.S. government will have an eight percent stake and the Canadian government will receive two percent.
Chrysler's CEO, Bob Nardelli, will probably be ousted as well. Fiat's management will reportedly take over the company. The U.S. and Canadian governments will give Chrysler more than $10 billion in additional funding once bankruptcy has been filed.
President Obama is scheduled to talk about the Chrysler bankruptcy at noon today at the White House.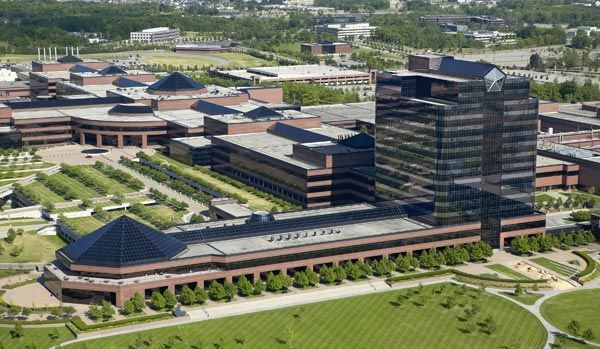 Chrysler, one of the Detroit Big Three, will file for bankruptcy protection today.