Consumer Reports Doesn't Recommend New Ford, Chevrolet SUVs
Consumer Reports recently tested six new SUVs and not one scored high enough to receive a recommended rating. The 2011 Chevrolet Tahoe, Ford Edge, Lincoln MKX, Infiniti QX56, Jeep Grand Cherokee (V8 version) and Porsche Cayenne scored too low in the tests to be recommended by the non-profit company.
The Ford Edge, Lincoln MKX and Chevrolet Tahoe were all tested because they had product changes or were significantly refreshed for the 2011 model year.
"In a highly competitive category, all three of these vehicles have a number of strengths, but each had some notable weaknesses that forced their testing scores to fall below our standard for a recommended SUV," said David Champion, senior director of Consumer Reports' Auto Test Center in East Haddam, Conn.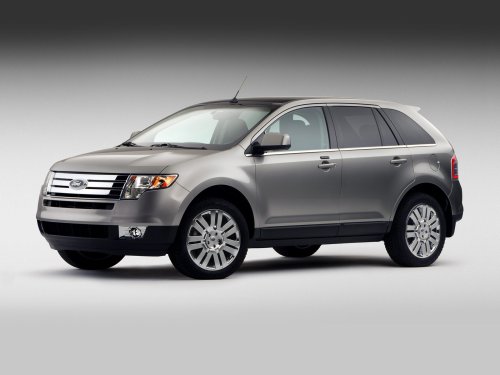 The 2011 Ford Edge didn't score high enough to be recommended by Consumer Reports.
Consumer Reports said in its February issue, which goes on sale today, that Ford's MyFord/MyLincoln Touch driver-interface system was a complicated distraction while driving and could be difficult to operate for first-time users. Consumer Reports also said the touch-screen and voice command system, which controls the climate, radio and navigation system, did not always perform as promised. Consumer Reports said the overcomplicated system lowered the scores of the Edge and MKX enough not to meet the criteria to be recommended.
Consumer Reports also evaluated the 2011 Infiniti QX56, Jeep Grand Cherokee (V8) and Porsche Cayenne. And although all three SUVs performed well in testing, they are too new for Consumer Reports to have adequate reliability data to recommend.