Convertible Shoppers Can Find the Best Deals Now
If you want to save money, it's no secret that buying a seasonal item in the off-season will score you a great deal. Snow blowers, winter coats and boots can all be purchased with huge discounts in the spring and summer. The same goes for summer items like patio furniture, lawn mowers, swim suits and shorts when purchased in the fall or winter.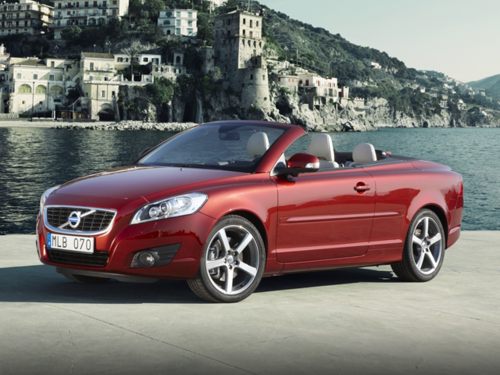 2011 Volvo C70
Unless you live in Florida or another warm-weather state, buying a convertible is hard to consider when there's a foot of snow on the ground. November, December, January and February are the best months to buy a convertible because car shoppers are looking at winter-friendly vehicles, like SUVs and trucks, and not shopping for convertibles. Cars.com's Kicking Tires reports that currently, the average 2011 convertible stays in dealership inventory for 52 days, while the average selling time for all vehicles is 40 days.
The 2011 Volvo C70, Mitsubishi Eclipse Spyder and BMW Z4 should have the most room for price negotiations, as they aren't selling very quickly. The car research site says some convertibles will be harder to get a good deal on, like the Audi TT, Nissan 370Z and Infiniti G37, due to their higher demand and two-week or less selling time.
Kicking Tires has a detailed list of the auto loan rate incentives, lease deals and cash back rebates available on current convertibles. The convertibles that made their best deals list include the 2010 Volvo C70, 2010 Chevrolet Corvette and 2010 Saab 9-3, as well as others.