Ford Will Recall 144,000 F-150 Trucks For Air Bag Problem
Ford is recalling 144,000 F-150 trucks due to U.S. government concerns that air bags in the trucks could deploy without warning. Ford's recall affects 2005 and 2006 F-150 trucks, of which 135,000 are in the U.S. and 9,000 are in Canada.
The National Highway Traffic Safety Administration found that in affected F-150 trucks, the driver-side air bag wires can be chafed by a sharp metal edge of the horn plate during normal vehicle operations or due to road vibrations, The Detroit News reports. If the wire insulation is cut, a short can cause the air bag to deploy.
Ford Spokesman Wes Sherwood said Tuesday the recall is "for a relatively low risk of inadvertent air bag deployments."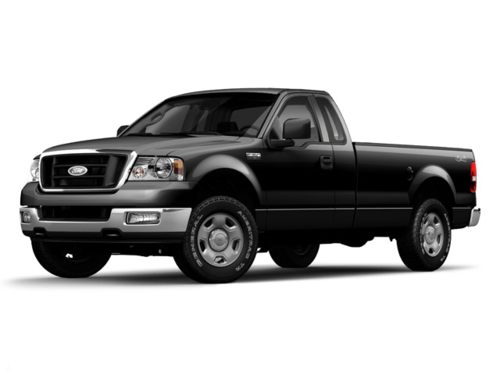 2006 Ford F-150
"During assembly, a specific air bag wire located in the steering wheel could have been improperly positioned so that it may chafe, expose bare copper and create the potential for a short circuit that would illuminate the warning lamp," Sherwood said.
The NHTSA sent a letter to Ford, asking it to recall about 1.3 million 2004-06 F-150 trucks after more than 70 reports of injuries from the air bag deploying accidentally, The Detroit News reports. The NHTSA investigated about 238 complaints of the driver-side air bags deploying accidentally, causing 77 injuries, including chipped and broken teeth, cuts to the arm, hand and face, lacerations and minor burns. Two owners reported they lost consciousness when the air bag deployed.
The NHTSA is reviewing Ford's smaller F-150 recall to determine if it is sufficient, as it only covers about 10 percent of the vehicles it wants Ford to recall.
"Ford is committed to safety and will continue to work cooperatively with NHTSA in addressing any further questions," Sherwood said.