Demand For GM and Chrysler Vehicles Drops as Automakers' Future Remains Uncertain
With GM and Chrysler's future in limbo, consumers who actually are in the market for a new car are choosing foreign brands over domestic, according to survey results released Thursday. Bankruptcy has been mentioned for both GM and Chrysler and with their futures so uncertain, shoppers are reluctant to buy from the two struggling automakers.
The survey by CNW Research shows that the share of car shoppers who say their primary choice would be a vehicle from GM dropped by almost 12 percent, while the share for Chrysler dropped by a third. Ford, on a more positive note, saw a nearly 12 percent increase in the share of car shoppers who say it would be their first choice.
Automotive brands that saw an increase in the amount of car shoppers that would make them their first choice were Honda, Hyundai and Kia.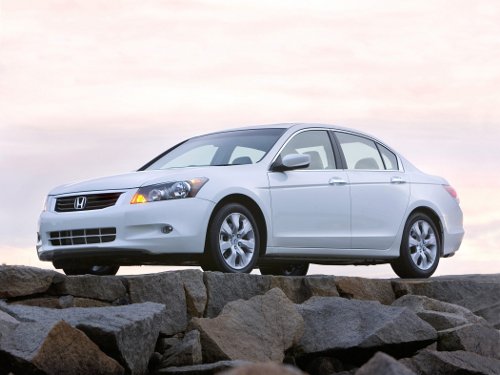 Honda is one of the brands that buyers say would be their first choice.
Honda showed a 13 percent increase in its ranking as the first choice for people who intend to buy a vehicle. Hyundai saw a 59 percent jump. Kia's rank increased by almost 50 percent.
Kia and Hyundai had a combined U.S. market share of a little more than 5 percent in 2008,
Reuters reports
.
"Hyundai and Kia show staggering increases in future consideration," CNW said. "While that may be considered a distortion because they are starting with a low base market share, it is worthy of consideration considering how well both brands have been doing during the past rough months."
The CNW survey was based on responses from more than 40,000 consumers who say they intend to buy a new vehicle and was conducted in January and February.