Sweden Says No to Saab Bail-Out
General Motors' Swedish-based Saab brand may have reached the end of the road. After a plea to the Swedish government to save the car maker, Saab received the response it didn't want to hear.
"The Swedish state is not prepared to own car factories," says Enterprise Minister Maud Olofsson.
GM has said it will completely pull out of Saab by the end of 2009,
reports the New York Times
. Ms. Olofsson says of the move by GM, "that they wash their hands of Saab and drop it into the laps of the Swedish taxpayers."
"We are very disappointed in GM, but we are not prepared to risk taxpayers' money. This is not a game of Monopoly."
Paul Akerlund, the local chairman of the automobile workers' union, says, "In Germany, France and England, the government is going in to help the car manufacturers."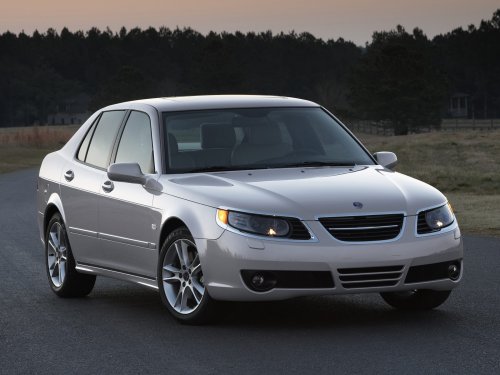 Saab is on its last leg. The automaker lost about $343 million last year and sold only 93,295 vehicles worldwide, 21,383 of them in the United States. It is now going through a Swedish process known as reorganization, a step short of bankruptcy, as it tries to persuade its creditors to keep it afloat while it looks for a buyer. Joe Oliver, a Saab spokesman, said that "around six serious investors," from Sweden and abroad, had expressed interest in purchasing Saab.
If Saab goes under, people in Trollhattan, Sweden will definitely be affected. The city of about 54,000 people has about 4,000 who are employed by Saab. The company announced this month that it planned to lay off 750 workers in Trollhattan.
Is there a future for Saab beyond 2009? With no buyers and no government support, the outlook appears grim.