Don't Get Stung – Corvette Stingray Buyers Get Deal on Race School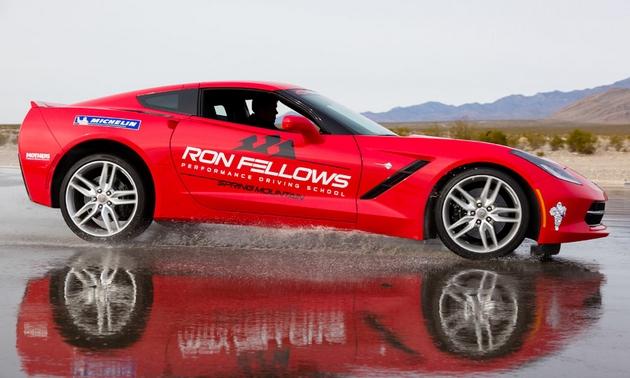 The 455-horsepower Chevy Corvette can be a little bit hard to handle. To help new owners learn how to control their high performance sports cars, Chevy is offering a discount on racing school. All new Corvette Stingray owners will have the option to attend the Ron Fellows Performance Driving School at Spring Mountain Motorsports Ranch in Nevada for $1,000, a discount from the normal $2,500 cost.
The performance driving school for Corvette Stingray owners at Spring Mountain Motorsports Ranch has a variety of possible courses ranging from a 0.5-mile kart track to a 2.2-mile road course to a full 3.4-mile course. Ron Fellows Driving School will provide Corvettes so that owners don't need to risk damage to their own as they learn the nuances of performance driving.
"We designed the Corvette Stingray to make its owners better drivers through technologies such as the driver mode selector, active rev match, electronic limited-slip differential and more," Tim Mahoney, chief marketing officer, told Autoweek. "Through the Ron Fellows Performance Driving School, they'll learn to make the most of its technologies and delve deeper into the Corvette's capabilities, resulting in a more exciting and fulfilling driving experience."