Simon Cowell's Jaguar E-Type Eagle Speedster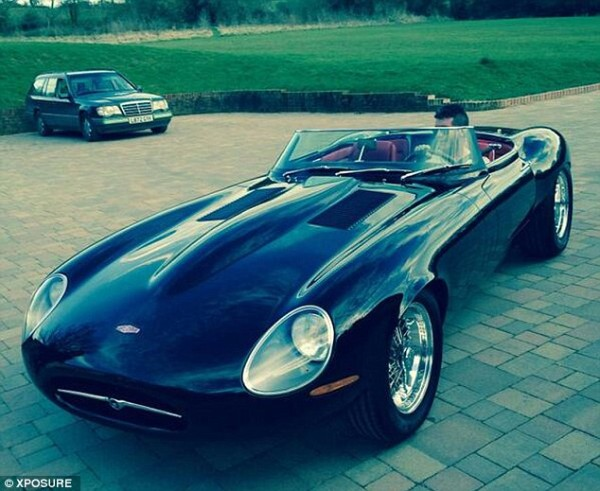 In addition to being an acid tongued music mogul, Simon Cowell is famous for his impressive car collections. Simon Cowell gets to choose between a Bugatti Veyron, an AC Cobra and a Ferrari F430. In addition to those amazing sports cars, Simon Cowell recently bought an Eagle Speedster based on the Jaguar E-type after seeing it on an episode of Top Gear.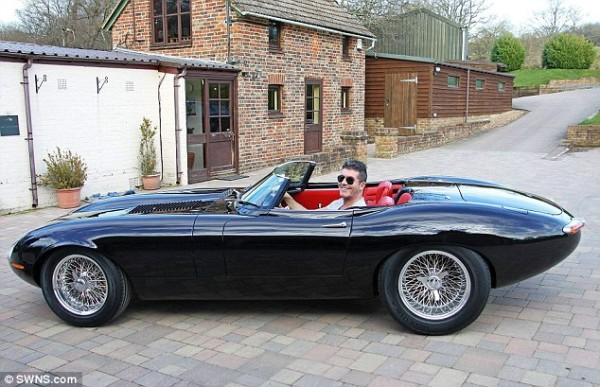 Somin Cowell's Eagle Speedster is a $650,000 homage to the Jaguar E-Type, borrowing the styling of the gorgeous classic Jag and using it to create a retro sports car that also looks custom (which it should, each Eagle Speedster is hand built). With no roof and a chopped windshield, the Jaguar Eagle Speedster isn't a daily driver car, but if you want a thrilling ride through the countryside, you could do far worse.
Source: Celebrity Cars Blog.