Fiat and Chrysler Reportedly in Talks to Form a Partnership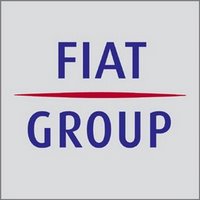 Rumors are circling that Fiat is in talks with Chrysler to possibly form a partnership. Since this kind of thing is usually top secret, Automotive News Europe couldn't name its sources in the story.
If Fiat bought a stake in Chrysler, it could give the struggling automaker access to platforms, engines and transmissions to help Chrysler over some major hurdles.
Apparently, Fiat Chief Executive Sergio Marchionne told an industry publication in December that Fiat needed a partner to survive the crisis. Partnering with Chrysler could be Fiat's ticket into the U.S. market on a much bigger scale. The only brands Fiat sells in the U.S. right now are Ferrari and Maserati.
Obviously for Chrysler, this partnership would be good because the automaker is on its last leg and desperately needs saved.