Ford Earns Highest Profit Since 1999
Ford Motor Co. earned its biggest profit since 1999 in 2010, citing strong products, new investments and improvements in all of the company's business operations worldwide.
Ford earned a profit of $6.6 billion, or $1.66 per share in 2010. This is more than double its 2009 profit of $2.7 billion, or 86 cents per share, the AP reports. It's the first time Ford has earned back-to-back annual profits in six years.
"Our 2010 results exceeded our expectations, accelerating our transition from fixing the business fundamentals to delivering profitable growth for all," said Alan Mulally, Ford president and CEO. "We are investing in an unprecedented amount of products, technology and growth in all regions of the world."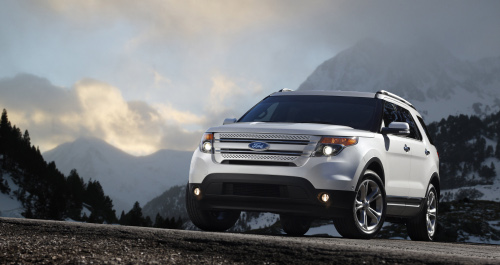 Ford saw an increase in demand for its vehicles while benefitting from years of restructuring. Ford discontinued its Mercury brand in 2010, which cost it $339 million.
Ford's U.S. sales increased 20 percent in 2010, helping it become the top-selling brand in the U.S. Ford sold more vehicles than Chevrolet and Toyota for the first time since 2003. Ford Motor Co. made money in every region including Europe, where it lost money last year, the AP reports.
Ford offered 0 percent auto loan financing during most of 2010 across several vehicles. Although interest-free financing is only for shoppers with the best credit scores, it is an attractive incentive to bring shoppers to the dealership.
Ford has steadily increased the number of lease incentives it offers to shoppers as leasing makes a big comeback across the industry. Only a few lease deals were available every month in 2010. Now in 2011, Ford has nine lease incentives in January.
Ford's luxury brand, Lincoln, added free maintenance as a standard option in 2010. On top of the complimentary maintenance, Lincoln shoppers were offered 0 percent or low auto loan rates and discounted lease deals.
As Ford continues to do well, 2011 shoppers may see fewer cash back rebate incentives, higher auto loan rates and less room to negotiate the price on Ford and Lincoln vehicles. Ford's current incentives are very favorable compared to its competitors though, so shoppers will still be able to get a good deal.