Volkswagen Takes Top Spot in Total Value Awards, Ford Beats Honda For First Time
The 2010 Total Value Awards from Strategic Vision, a research-based consulting firm, rank vehicles and automakers that represent total value to owners.
The top three automakers from 2010 are (in order) Volkswagen of America, Ford Motor Corp. and American Honda Motor Co. This is the first time Ford has ranked ahead of Honda in the study's 14-year history. Strategic Vision said in a statement the 2011 Hyundai Sonata's total value score is the highest in the history of the study across all segments, including luxury vehicles.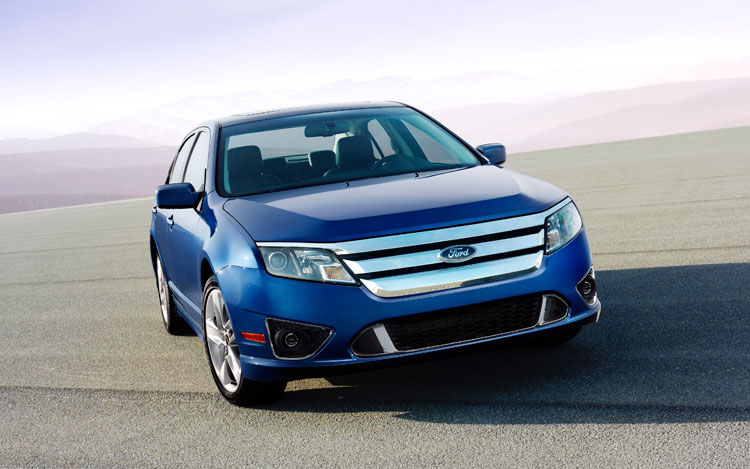 The Ford Fusion won in the mid-size car category.
"When the data came back on the 2011 Hyundai Sonata, it was so impressive it prompted us to re-examine it several times to be certain," said Strategic Vision President Alexander Edwards. "The findings were solid with particular superiority among owners ranking value for money, technical innovation, standard equipment, fuel economy and a great warranty all wrapped in vehicle with eye catching styling."
Hyundai's two other segment leaders were the Genesis and Tucson. Volkswagen of America (which includes Audi) had eight winners, including the VW Golf, CC, New Beetle Convertible, Routan, Audi A8, TT Coupe, A5 Cabriolet and Q7.
"Ford Motor Corporation's ranking ahead of American Honda Motor is quite an accomplishment, especially considering that just eight years ago they ranked last among all corporations," said Strategic Vision's Vice President Christopher Chaney. "Ford Fusion ranked first among the popular mid-size cars, and Ford also had class leaders with Lincoln MKT, Flex, F-150 and F-250/350. It's certainly not that other manufacturers have completely fallen, it's that the bar is being raised with the buyer ultimately winning."
Small Car: Honda Civic Hybrid/Honda Civic Coupe
Small Multi-Function: Volkswagen Golf
Mid-Size Car: Ford Fusion
Mid-Size Multi-Function: Subaru Outback
Large Car: Volkswagen CC
Near-Luxury Car: Hyundai Genesis
Luxury Multi-Function: Lincoln MKT
Luxury Car: Audi A8
Specialty Coupe: MINI Cooper Hatchback
Premium Coupe: Audi TT Coupe
Mid Specialty: Honda Accord Coupe
Convertible: Saturn Sky/Volkswagen New Beetle Convertible
Premium Convertible/Roadster: Audi A5 Cabriolet
Minivan: Volkswagen Routan/Honda Odyssey
Entry Utility: Hyundai Tucson
Mid-Size Crossover Utility: Ford Flex
Mid-Size Traditional Utility: Toyota 4Runner
Large Utility: GMC Yukon
Near-Luxury Utility: Mercedes-Benz GLK
Luxury Utility: Audi Q7
Standard Pickup: Honda Ridgeline
Full-Size Pickup: Dodge Ram 1500/Ford F-150
Heavy Duty Pickup: Ford F-250/350
Strategic Vision, Inc. says it is a company of clinical psychologists and business professionals who study how and why consumers make buying decisions and the factors that drive owner satisfaction and loyalty. The company's clients include automotive manufacturers, American Airlines and Procter & Gamble.
Strategic Vision based its 2010 awards on the opinions of 111,212 car buyers who bought during September 2009 to June 2010. The company looked at the buyers' opinions on vehicle value, including expected reliability, expected fuel economy, price paid, expected resale value and innovation. Those buyer opinions and statements were then incorporated with variables that make up the vehicle ownership experience. Strategic Vision says it then came up with the total value, or the worth of the attribute weighed against the costs.