Ford, GM Brands Get Highest Marks for the First Time Ever
Ford's Lincoln–Mercury brands and GM's Buick have outranked foreign rivals in customer satisfaction for the first time ever, according to the American Customer Satisfaction Index report released today. Overall automobile satisfaction fell 2.4 percent from an all-time industry high, according to the survey.
The ACSI measures consumer satisfaction on various products and services, including new vehicles. The ACSI started tracking vehicle satisfaction in 1995. BMW, Mercedes-Benz and Cadillac round out the top five automotive brands with the highest scores. Chrysler's Dodge and Jeep brands scored at the bottom.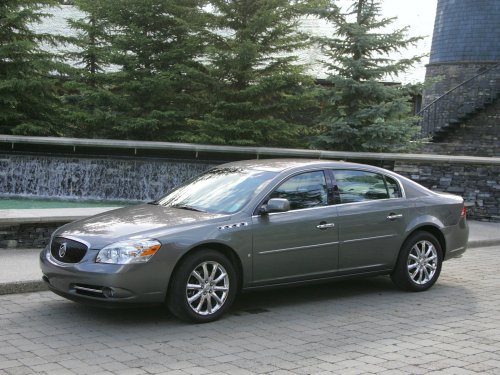 Buick's revamped lineup, including the new Lucerne pictured here, has helped it increase sales and make customers happy.
"It was not long ago when Detroit's products were clustered at the bottom of the industry," said Claes Fornell, founder of the ACSI, in a statement. "Although very few automakers improved this year, the domestic ones are either steady or have lost less in customer satisfaction compared to international competition. In this sense, the near future looks good for Ford and General Motors. Satisfied customers tend to do more repeat business, generate good word-of-mouth and don't require greater price incentives to come back."
"Although the near future looks promising for General Motors and Ford, at least in a competitive sense, the near term for the economy does not look bright," Fornell said. "Labor markets show no sign of improvement, financial markets are edgy and consumers are cautious at a time when more household spending would be desirable."
Ford and GM have restructured, cut brands and improved the quality of their vehicles in the wake of the recession to keep their companies afloat. They also have benefited from the numerous recalls on Toyota and Lexus vehicles, Fornell told MSNBC.com.
"No doubt they're benefiting from (the recalls), but they're also doing more things right," Fornell said. "The mood has changed in Detroit. They are clearly on an upswing. What they now have to fight against is the economy, which is not on the upswing."