Now is the Time to Buy Trucks, Luxury Models
If you're in the market for a big truck or luxury vehicle, don't pass up the opportunity to save money by buying now, since big incentives and discounts are currently being offered on the two vehicle segments, according to new car pricing website TrueCar.com.
"Typically, because of seasonality, the end of summer is really the best time to buy large trucks and luxury cars," Jesse Toprak, VP of industry, trends and insights for TrueCar.com, said in a statement. "Dealers are trying to clear out their aging inventory and make room for the next model year so they have a great deal of flexibility. If consumers are in the market for a vehicle in either of those two segments, now is absolutely the time to get a great deal."
The pricing site says the best day to buy a new car will be right before Labor Day weekend, on Thursday, Sept. 2, where buyers should be able to receive an average discount of 11.2 percent. TrueCar.com says Sept. 14 will be the worst day to buy, with a discount of only 8.3 percent.
Shoppers who have a 2010 model-year big truck on their short list should find discounts of 11 percent, with the Chevy Silverado potentially having a 23 percent discount.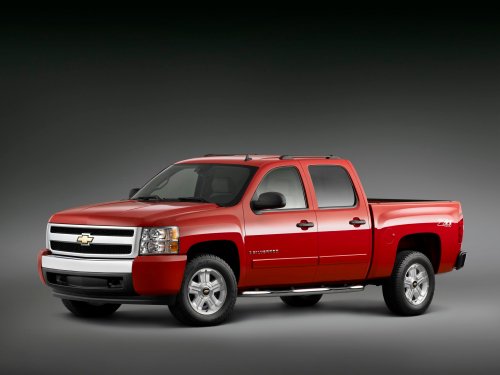 The $20,850 2010 Chevrolet Silverado 1500 should be about 23 percent off this month.
Other models will also have attractive discounts this month, including the 2010 Chevrolet Malibu at 20 percent off the MSRP, Jeep Grand Cherokee at 19 percent, Ford Ranger at 17 percent and Mercury Grand Marquis also at 17 percent.
Luxury models are predicted to each be discounted by $1,480 this month (2010 models).
When negotiating a vehicle's price, TrueCar.com predicts which models will have the most flexibility each month. The top five models that you should be able to negotiate the price down are, in order, the 2010 Nissan Cube, Mitsubishi Eclipse, Cadillac STS, Suzuki Kizashi and Kia Forte.
Another thing to keep in mind is that since it's the end of the 2010 model-year, car shoppers should be able to score a good deal on any leftover 2010 vehicles on the lot, no matter what the segment is. The only exceptions would be if the new 2011 versions haven't arrived at the dealer yet, or if there are only a few 2010 models of the particular car you're looking for left in inventory.