NADAguides Currently Recommends Six Vehicles to Luxury Car Shoppers
NADAguides is recommending six vehicles to new car shoppers in its 2011 First Quarter Car Buyers Market Report. The 2011 Lexus LX 570, Acura TL, Mercedes-Benz GL350 BlueTEC SUV, Hyundai Genesis, Audi Q5 2.0T Premium Plus and Audi A5 2.0T Premium are NADAguides' Top Recommended Current Buys during the first few months of 2011.
NADAguides' website, NADAguides.com, is a vehicle pricing and information site for new and used cars, classic cars, motorcycles, boats, RVs and manufactured homes. The company recommends these six luxury vehicles based on an in-depth analysis of depreciation value, current incentives and rebates, warranty, assistance services and features.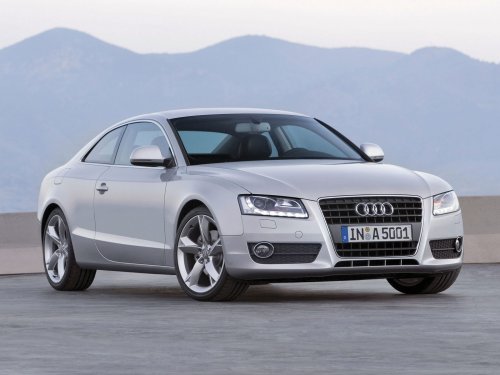 2011 Audi A5
NADAguides says its Car Buyers Market Report is intended to spotlight new cars currently on the market "that have more to offer than a rock bottom price."
2011 Lexus LX 570

: NADAguides says this SUV has one of the lowest depreciation rates in the industry. The $78,555 Lexus LX 570 is available in January with a 4 percent car loan rate for 60 months.

2011 Acura TL

: The TL was chosen because of its high ratings on the IIHS Crash Safety Test and best in-class fuel economy. The $35,305 Acura TL has 0.9 percent auto loan financing for up to 60 months in January. The TL also has a sign and drive lease incentive in select markets.

2011 Mercedes-Benz GL350 BlueTEC

: The SUV has a clean diesel engine and the Mercedes-Benz mbrace roadside assistance program. The $60,950 SUV can be purchased with an auto loan rate of 4.24 percent up to 60 months and 4.99 percent up to 72 months.

2011 Hyundai Genesis

: The Genesis made the list because it has an NHTSA 5-Star safety rating and a Top Safety Pick award from the IIHS. The $33,000 Hyundai Genesis has 2.9 percent auto loan financing for 60 months or 3.9 percent for 72 months in January. It can also be leased for $399 a month for 36 months with $2,698 due at signing.

2011 Audi Q5 2.0T Premium Plus

: NADAguides said this SUV has tons of features and Audi's Roadside Assistance program. The $35,200 Q5 has car loan financing as low as 1.9 percent for 36 months.

2011 Audi A5 2.0T Premium

: The A5 made the list based on the feature-packed interior and Audi's Roadside Assistance program. The $36,900 A5 can be purchased with 1.9 percent car loan financing for 36 months, 2.4 percent for 48 months, 2.9 percent for 60 months and 5.14 percent for 72 months.