Ford Most Considered Automotive Brand in Fourth Quarter
Ford is the most considered automotive brand among new vehicle shoppers, according to a study by Kelley Blue Book. Chevrolet and Toyota tied for second place.
"Ford's revamped product offering, strong business strategy and clever marketing have helped to lead it back to a position of prominence in the minds of new-car shoppers," said Jack R. Nerad, executive editorial director and executive market analyst for Kelley Blue Book's kbb.com. "Kbb.com shoppers' opinions and behaviors are leading indicators of future new-car sales patterns, so with the latest Brand Watch study results, we expect to see continued good news for Ford throughout the year."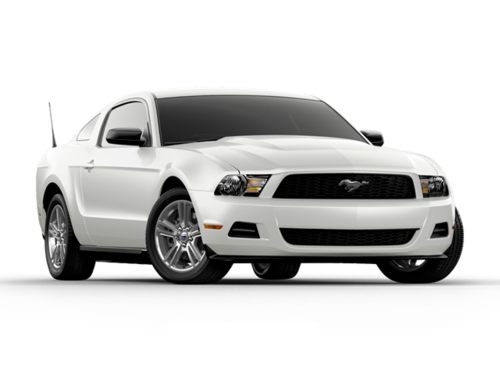 2011 Ford Mustang
Kbb.com's fourth quarter 2010 Market Intelligence Brand Watch Study was fielded to more than 3,200 in-market new-car shoppers on its website from Oct. 19 to Dec. 13, 2010.
Kelley Blue Book's study also looked at which factors shoppers think are important. New-car shoppers ranked (in order) durability/reliability, fuel efficiency, driving comfort, driving performance and safety as the top five most important factors.
Kbb.com says that Ford has also been the most considered auto brand in the truck segment for nine consecutive quarters. Ford is also the most considered brand in the non-luxury SUV/CUV segment.
Twenty-nine percent of Kbb.com new-car shoppers considered Ford in the fourth quarter, regardless of segment. Chevrolet and Toyota both had 22 percent consideration, while Honda had 21 percent. Nissan was considered by 13 percent of new-car shoppers, while Hyundai and BMW both had 11 percent consideration.
In March, Ford has two-year lease deals on nine different vehicles, as well as low auto loan rates or cash back rebates on most 2011 models.