Ford Posts $2.8 Billion Second Quarter Profit
Ford reported a surprise second quarter profit of $2.8 billion Thursday, when just a year ago it saw its worst loss in company history.
The profit comes from reduced debt and excluding that, Ford would have reported a quarterly loss, the AP reports.
Lewis Booth, Ford's CFO, said the second-quarter profit is a sign that the company's cost cutting measures and focus on new products are paying off.
"We continue to make really good progress on cost reductions," Booth said.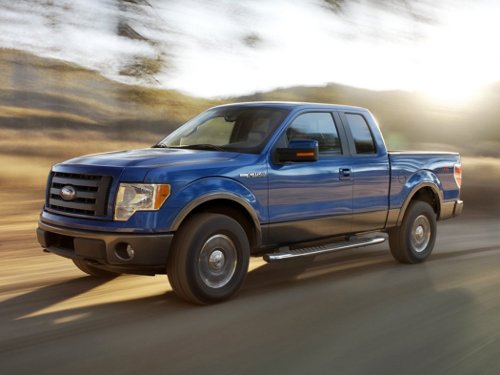 Ford earned a profit in the second quarter because of a $3.4 billion gain from debt reduction. In March, Ford swapped stock and cash to reduce its loan and bond debt by $7.7 billion. Ford has reduced its debt by a total of $10.1 billion in 2009. At the end of June, Ford had $26.1 billion in outstanding secured and unsecured debt.
Ford Motor Credit, Ford's finance arm, also reported financial results Thursday, saying it earned $413 million in the second quarter. This net income is an improvement of $1.8 billion from a net loss of $1.4 billion a year earlier.
With Ford earning a profit, car shoppers may not be able to score the ridiculously awesome deals they saw last fall and early this year, when Ford wasn't doing so well financially.
On the upside, with Ford Motor Credit doing relatively well, car shoppers should have an easier time getting approved for a car loan through the finance company. The more money Ford Motor Credit has to lend to consumers, the more people can get approved for an auto loan.