Ford to Sell 20 Percent Stake in Mazda to Raise Money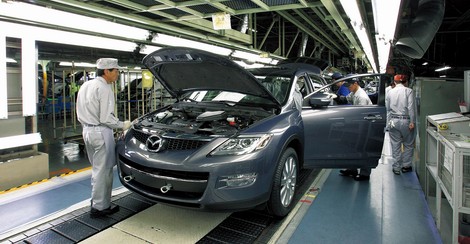 Ford is selling 20 percent of its 33.4 percent stake in Mazda to raise money during the automaker's tough financial times.
By selling the 20 percent stake, Ford would make about 52 billion yen ($540 million). Ford lost $8.7 billion in the second quarter, its worst ever result, and has spent $11 billion of its cash stockpile in the past year,
reports the AP and MSNBC
.
Despite the 20 percent stake sale, Mazda said the two companies will continue their strategic relationship.
Photo via automotoportal.com.