Foreign Incentives For November
In November, buyers can take advantage of an increase in leasing incentives from the foreign automakers. Most of the lease specials are on the new 2010 models. Manufacturers are also offering big savings on 2009 models, as they try to clear them off dealers' lots.
Honda – Honda is offering only one auto loan incentive in November, but several lease incentives. Honda's 2009 and 2010 Civic can be purchased with 1.9% financing for 36 months or 2.9% for a 60-month car loan. The 2010 Accord, Civic, CR-V, Insight, Odyssey and Pilot all have lease specials in November. You'll need about $2,000 to $3,000 due at lease signing. The monthly lease payments range from $159 to $349 per month.
Toyota – If you prefer leasing, the 2010 Corolla, Camry, Matrix, Rav4, Highlander and Sienna all have lease specials in November. You'll need about $3,000 due at lease signing and monthly payments range from $149 to $319. The leases range from 39 to 48 months. Toyota is offering 0% auto loans on the 2010 Yaris, Corolla, Camry, Rav4 and Tundra. The no interest financing is good for 36-month car loans.
Scion has the same lease offers in November that it had in October. The 2010 xB and tC and the 2009 xD have monthly payments ranging from $217 to $261 for 36 months. You'll need just under $1,000 at signing.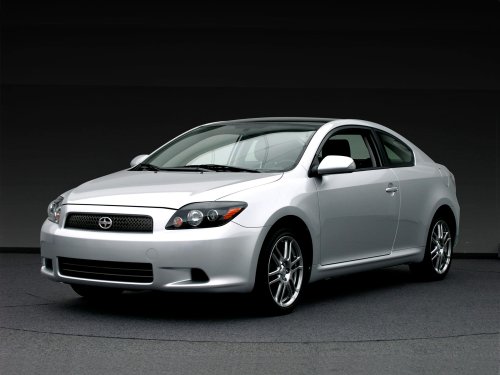 Nissan – Nissan is having its A to Z year-end sales event right now. Buyers can take advantage of special lease deals, like the 2010 Altima, for $199 a month for 39 months.
Hyundai – All of Hyundai's 2009 models (except the Genesis) have a cash back rebate ranging from $1,000 to $3,000. For Hyundai's 2010 models, the Sonata and Veracruz have a $1,000 cash back rebate and the Accent and Elantra have a $500 rebate. Hyundai's Web site advises car shoppers to see their dealer to find out about car loan rates and lease specials.
Suzuki – Suzuki is offering 2.9% auto loans for 60 months in November on its 2010 models. Suzuki's 2009 models can be purchased with 0% financing for 60 months. Suzuki is offering factory customer cash, holiday cash, owner loyalty, military and graduate incentives as well.
Kia – Cash back offers range from $1,000 to $4,000 for all 2009 Kia models. If you want a 0% financing auto loan, check out the 2010 Forte and 2010 Soul. The 2010 Forte Koup has a $199 monthly lease offer in November.
Mazda – Mazda is offering lease specials, low interest auto loans and customer cash in November. Buyers can get 0% financing on the 2010 Mazda 3, 2009 Mazda 5, 2009 and 2010 Mazda 6, 2009 and 2010 CX-7 and the 2009 and 2010 CX-9. The 2009 RX-8 still has $5,000 in customer cash right now.
Mitsubishi – Mitsubishi is offering no interest car loans on most of its models in November. All are 48-month auto loans. If you prefer leasing, the 2010 Lancer Evolution, Lancer Sportback and Lancer have a lease special for November.
Subaru –Subuar is offering 2.9% to 3.9% financing on auto loans on its Impreza, Outback, Forester and Tribeca. Subaru also has lease specials on the Impreza, Legacy, Outback, Forester and Tribeca.