GM Cancels Sale of Opel to Magna, Germany is Furious
General Motors announced Tuesday afternoon that its Board of Directors has decided to keep Opel, its European arm, and not sell it to Magna, a parts manufacturer, and Sberbank, a Russian lender. GM also said it will restructure its European operations.
"GM will soon present its restructuring plan to Germany and other governments and hopes for its favorable consideration," said Fritz Henderson, GM president and CEO. "We understand the complexity and length of this issue has been draining for all involved. However, from the outset, our goal has been to secure the best long term solution for our customers, employee, suppliers, and dealers, which is reflected in the decision reached today. This was deemed to be the most stable and least costly approach for securing Opel/Vauxhall's long-term future."
GM said in a statement the decision to cancel the sale of Opel was due to "an improving business environment over the past few months, and the importance of Opel/Vauxhall to GM's global strategy."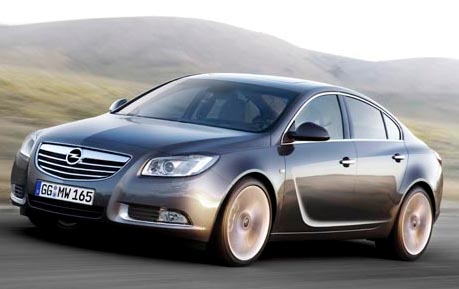 "While strained, the business environment in Europe has improved." Henderson said. "At the same time, GM's overall financial health and stability have improved significantly over the past few months, giving us confidence that the European business can be successfully restructured. We are grateful for the hard work of the German and other EU governments in navigating this difficult economic period. We're also appreciative of the effort put forward by Magna and its partners in Russia in trying to reach an equitable agreement."
The announcement of the cancelled sale of Opel infuriated German politicians and Opel workers, who canceled cost concessions and planned walkouts.
The German government had put up a euro1.5 billion ($2.2 million) bridge loan to keep Opel afloat until a buyer was found, and promised euro4.5 billion in further financing so Magna and Sberbank could take a 55 percent stake, the AP reports.
In Berlin, Economy Minister Rainer Bruederle vowed Wednesday to recover the euro1.5 billion bridge loan.
"We will get the taxpayers' money back," he told reporters, adding that GM's move was "totally unacceptable."
GM Europe spokeswoman Karin Kirchner said the company was prepared to repay the money. "If we're asked, GM will repay the bridge loan in question," she said.
Image courtesy General Motors.