November 2009 American New Car Incentives Highlights
The best new car rebates and incentives for this month are on leftover 2009 models. Because of slower than expected sales over the past year, dealers are stuck with large stocks of unsold cars and truck from last year. Manufacturers are more desperate than ever to unload the remaining inventory of 2009 cars and trucks to help sell some of the 2010s that were just released.
In the wake of the news that Saturn will be closing down for good, the company is offering the choice of either $4,000 off or 0% financing for 72 month auto loans on Astra, Aura, Outlook, Sky or Vue models. If you currently own a 2008 or 2009 Saturn, the company will give you an extra $1,000 off a new one.
If you're shopping for a small car, Ford is offering $3,500 off the price of a new 2009 Focus. Chevrolet is reducing the price of 2009 Aveo models by $1500, bringing the price to just over $10,000, including destination fees. The previously mentioned Saturn Astra is probably your best bet this month, as dealerships are getting ready to close up and may be willing to make crazy deals just to empty the lot out.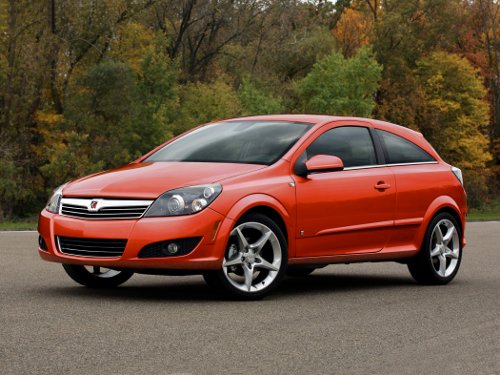 This is your last chance to buy a new Saturn Astra, and it's $4,000 off this month.
If you're looking for a sports car, the '09 Mustang is $4,500 off this month. The 2009 Corvette coupes, convertibles and even the high performance Z06 models are available with $4,000 off the price.
If luxury is more your style, the Buick Lucerne is $5,500 off in November, and the Lacrosse comes with a $5,000 price reduction. The Lincoln Navigator comes with $6,500 on the hood during November.
The Chevy Silverado and Ford F-150 are evenly matched this month. Both are available with $4,500 off, so you'll have to make your decision using some other criteria. The utilitarian Ford Ranger also comes with $4,500 off the price, which brings the suggested price below $13,000 for a base model.
Noticeably absent are Chrysler's November 2009 rebates and incentives. None of the company's Web sites listed any incentives at the time this article was written. We'll post them as soon as they're available.