Gas Prices Continue to Fall
The national average price for a gallon of gas dropped to less than $2.50 Monday. This is the first time in two months gas prices have fallen to this level.
The average price for a gallon of regular gasoline is now $2.499, according to AAA, Wright Express and Oil Price Information Service. That's 11 cents less than a month ago, and nearly $1.16 below what drivers were paying a year ago, the AP reports.
Analysts say that the drop in gas prices is a result of larger oil supplies and lower demand.
Gas prices are one of the big factors consumers look at when shopping for a vehicle. Low gas prices may cause car shoppers to consider larger, more gas-guzzling vehicles, while high gas prices usually make car shoppers look at hybrids, or more fuel-efficient vehicles.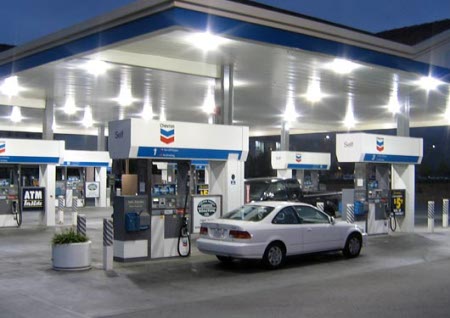 Lower prices at the pump is always welcome news for cash-strapped Americans.
Image via leblog.exuberance.com.