GM Recalling 111,000 Crossovers For Seat Belt Problem
General Motors is recalling 111,136 vehicles for a seat belt anchor problem that could cause the seat belt to fail during an accident. Certain 2011 Chevrolet Equinox, GMC Terrain and Cadillac SRX crossovers are affected.
GM said in a statement that certain affected vehicles were produced with a seat belt buckle anchor with cracks. The cracks could become bigger, which could cause the anchor to fracture and brake if the buckle is rotated in a certain way and is subject to peak seat belt loads during a crash. If the buckle anchor separates, the seat belt system will no longer restrain the person in a crash.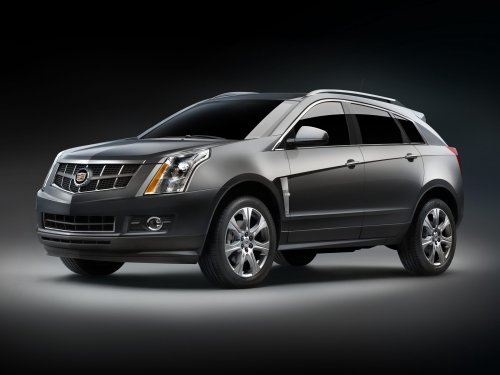 GM said there have been no injuries involved with the problem. Owners will be notified on or before Jan. 18 to bring their vehicles in to the dealership to rework the seat belt free of charge.
If the recall doesn't bother you, GM is offering attractive incentives on the recalled vehicles in December. The 2011 Chevrolet Equinox can be leased for $337 a month for 39 months with $0 due at signing. The Equinox also has 2.9 percent auto loan financing for up to 36 months.
The 2011 GMC Terrain also has a sign and drive lease in December. The Terrain is $329 a month for 39 months. It also has 0 percent car loan financing plus a $1,500 cash allowance and no payments until spring when financed through Ally.
The 2011 Cadillac SRX (pictured above) can be leased for $429 a month for 39 months with $2,229 due at signing in December.