GMAC Leasing Vehicles Again
GMAC Financial Services, the financing arm of GM, announced Monday it will start leasing select vehicles again in 45 states. Initially, GMAC's leasing program will include the 2009 Cadillac CTS, Chevrolet Malibu and Chevrolet Traverse, and the 2010 Buick Enclave, Buick LaCrosse, Chevrolet Equinox and GMC Acadia, Auto Remarketing reports.
"GMAC's increased funding flexibility, the completion of key manufacturer restructurings and rising used car values have made leasing a viable financing option," Bill Muir, GMAC president, said.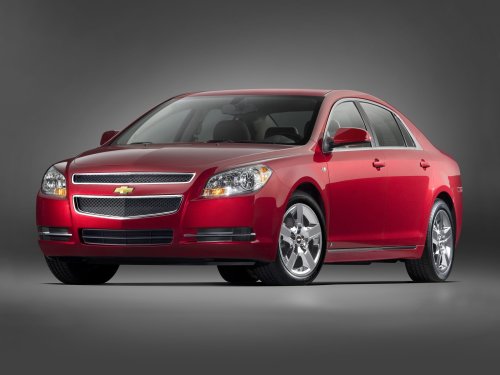 Interested in a Chevy Malibu? Now you can lease it if you don't want to make the commitment to an auto loan payment.
"While we do not expect leasing to return to its heyday levels across all models, it remains an attractive financing tool for certain segments, particularly new launch vehicles and select models in the luxury market. For the true lease intender — someone who wants to rotate vehicles more frequently without the need for trade-in or resale — GMAC's new lease program is a great financing alternative."
"We have credit to make available, and want to put it to good use for qualified customers," Muir said. "We encourage people to visit a dealer and discuss financing options, as GMAC is reviewing credit applications from a broad spectrum of buyers."
In addition to the new lease program, GMAC Insurance is offering consumers SmartLease Protect, which includes limited coverage of up to $5,000 for excess wear and tear on leased units. This insurance waives the customer's security deposit.
The GMAC lease program does not include Ohio, Michigan, New York, Connecticut and New Jersey. There is already an existing program in these states.
Remember that to lease a vehicle, you generally have to have a prime credit score, which is in the 700 and above range. That's not to say if you have a 670 you can't lease. It never hurts to try. Just make sure to fill out all your automotive financing applications in the same week so you don't hurt your credit score.
GMAC is financing auto loans for people with credit scores in the low 600's, so even if you don't qualify to lease, you may still be approved for a car loan to buy the vehicle.