GMAC May Start Leasing More Vehicles
General Motors and GMAC are considering leasing vehicles to more consumers as soon as Aug. 1, Auto Remarketing reports.
Bob Lutz, GM vice chairman, told Automotive News Wednesday that when GM increases leasing, it will focus on luxury vehicles.
"We will get back into leasing, but we are not going to use massive subsidized leasing to drive volume because it's volume without profitability," Lutz said. "We'd rather sell less at higher profit than sell more at lower profit."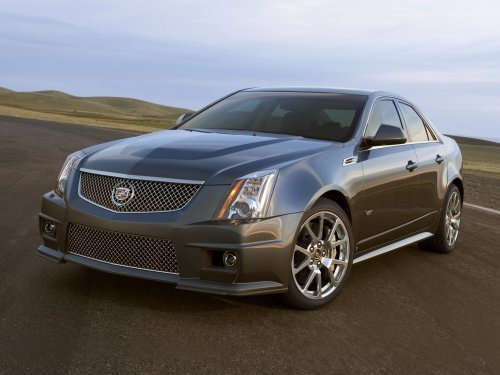 Buyers who are considering the $58,000 Cadillac CTS-V may be able to lease it, now that GMAC reportedly will get back to leasing.
GMAC spokesperson Mike Stoller told Auto Remarketing Wednesday that leases accounted for about 15 to 20 percent of GMAC's portfolio before the finance company drastically cut them back.
GMAC scaled back its leasing business because of declining residual values of its off-lease portfolios in North America. Basically, the cars coming off lease were worth much less than originally predicted. Future values of vehicles are how a leasing company determines how much your monthly payments will be.
Leases are an option for consumers who don't want to make payments on an auto loan for a long amount of time. They are also beneficial for drivers who like to have a new car every few years. Monthly payments are sometimes cheaper because consumers are essentially paying just to borrow the vehicle, not own it. Leasing also allows drivers to get into a more expensive vehicle they normally couldn't afford if they took out a car loan for it.
"The luxury end of the market is very heavy on leasing and as credit frees up, it would be very logical to get back into the portion of the market that we currently don't compete in, which is the lease market," Lutz said.
"If we lease, it is going to be a lease rate that truly reflects the value of the car or truly takes into account the true depreciation level of the car in the first two or three years."
If you're considering leasing a GM vehicle, remember that you usually have to have a prime credit score (700 and higher) to be approved.