Heather Locklear Arrested For Hit-and-Run
Heather Locklear was arrested for hit-and-run last Saturday, April 17, TMZ reports. Locklear reportedly crashed her black BMW into a no parking sign at about 4 a.m. and knocked it over. The crash happened near Locklear's home near North Ranch Country Club in Westlake Village, Calif.
Deputies investigated the accident scene and Heather's BMW and arrested her for the hit-and-run offense.
The crime is a misdemeanor, so Locklear was not taken into custody, only cited and released.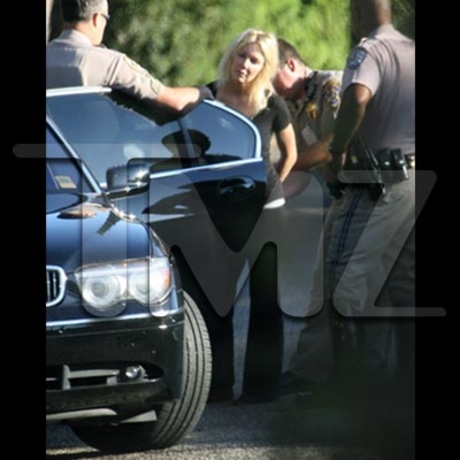 Heather Locklear was arrested in 2008 for suspicion of DUI.
Locklear's lawyer, Blair Berk, told TMZ, "Ms. Locklear was cited with a misdemeanor traffic ticket as she is the registered owner of the vehicle. She was never taken into custody. The matter is still being looked into as it is not yet clear who was driving the vehicle."
By looking at pictures on the Web, we're pretty sure Locklear's black BMW is a 7-Series. At an MSRP of $137,000 for a top-of-the-line 2010 BMW 7-Series, Locklear's auto loan payments would cost her $2,767 a month, with a 20 percent down payment and a four-year loan with a 6 percent interest rate if she financed her BMW.
In September 2008, Locklear was arrested on suspicion of driving under the influence of prescription medication in Santa Barbara County, Calif.
Locklear pleaded no contest to a misdemeanor charge of reckless driving and was placed on three years informal probation. A Santa Barbara prosecutor told TMZ he's looking into this most recent incident, which could be a probation violation for Heather.
Image via TMZ.