Buy-Here-Pay-Here Sales Soar
Car shoppers with bad credit know that buy-here-pay-here car dealers are an option for them to get approved for an auto loan, even though they would pay a very high interest rate.
With the unemployment rate still at about 10 percent and the economy still on shaky ground, more consumers are turning to buy-here-pay-here lots to purchase a vehicle. CNW Research says that as sales of vehicles at buy-here-pay-here dealers continue to increase, the total could reach 2.37 million units in 2010.
Why are shoppers increasingly choosing buy-here-pay-here lots? CNW says that many BHPH sales are to consumers who might have qualified for a conventional auto loan three years ago when lenders weren't as conservative about who they would approve. But tighter credit requirements and a skittish banking industry sent marginal customers needing a vehicle to BHPH lots.
CNW Research says that as credit loosens, buy-here-pay-here sales may decline somewhat, but will remain both significant and profitable. Franchised dealers earn about 32 percent profit and independent dealers make as much as 43 percent profit on BHPH sales.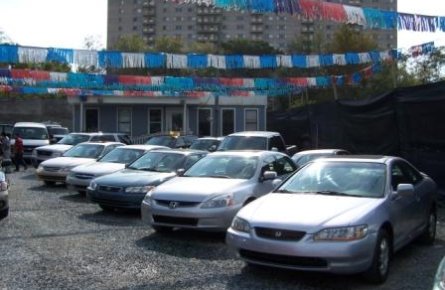 In 2000, of the 41.6 million used cars sold, 29.7 million were by dealers, both franchised and independent. About 4.4 percent, or 1.32 million, of the used cars sold were through buy-here-pay-here dealers.
These numbers remained pretty consistent until the new-car business collapsed during the recession, turning franchised dealers onto buy-here-pay-here sales and the high profit margins. In 2009, more than 1.84 million BHPH cars and trucks were sold and based on 2010 first quarter data, could top 2.3 million units in 2010, with a value of nearly $14 billion on an average retail price of approximately $6,000.
Today, fully a third of the BHPH lots are offering vehicles that sell for $8,000 or more, according to CNW.
Although the interest rates are usually in the 15 to 25 percent range, consumers with bad credit who need a car sometimes don't have any other options. Purchasing a car through a BHPH dealer allows them to have the transportation they need when most dealers and lenders wouldn't touch them with a 10-ft. pole.