Honda Recalls 470,000 Vehicles For Same Brake Fluid Leak Problem as Toyota
Honda is recalling 470,000 vehicles in the U.S. for the same problem Toyota is having with several of its vehicles over a potential brake fluid leak. Honda's voluntary recall affects certain 2005 – 2007 Acura RL and 2005 – 2007 Honda Odyssey models.
Honda and Toyota use the same supplier for the part causing the potential problem, Advics Co. Ltd. in Japan, The Detroit News reports. Toyota's recall affects 740,000 U.S. vehicles.
If Honda owners don't use the original type of brake fluid in the affected vehicles, the seal on the brake master cylinder might fail and cause a leak of the brake fluid. If the brake fluid leaks, the brake warning light will come on.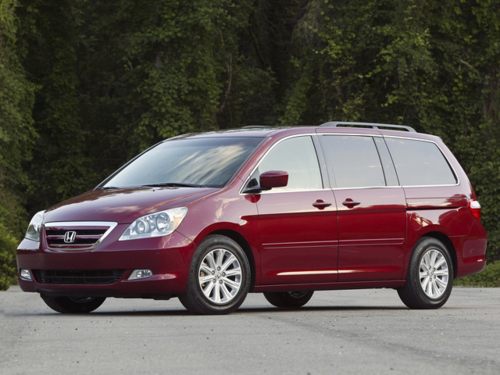 The Honda Odyssey minivan from the 2005 to 2007 model years is included in the recall.
Toyota said for its affected vehicles if the brake warning light is on and the vehicle continues to be driven without refilling the master cylinder brake fluid reservoir, the driver will begin to notice a spongy or soft brake pedal feel and braking performance may gradually decline.
Honda dealers will replace the brake master cylinder seal in all of the affected vehicles free of charge. If any leaks occurred, Honda will also replace the brake booster.
Honda spokeswoman Christina Ra said if drivers see their brake warning light turn on, "they should take their vehicle to a dealer for repair immediately," The Detroit News reports.
Honda is offering sign and drive lease deals in October, as well as low auto loan rates on most models. Acura also has sign and drive lease incentives this month and the same low auto loan rates being offered on Honda models.