Honda Takes on Toyota With its Really Big Thing Lease Incentive
Honda is offering leasing specials on 10 of its models through May 3. You've probably seen the TV commercials by now, with a semi truck driver asking the dealership employee where he should unload the four giant zeros.
The four enormous zeros, Honda's "Really Big Thing Sales Event," represent $0 down payment, $0 first month's payment, $0 security deposit and $0 due at lease signing. This lease special is good on the 2010 Accord (including coupe), Accord Crosstour, CR-V, Civic (including coupe), Element, Fit, Insight, Odyssey, Pilot and Ridgeline.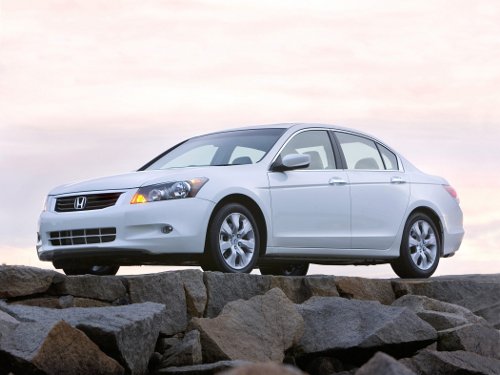 The leases are for 36 months, and you must qualify for American Honda Finance Corp.'s super preferred credit tier (about 720 credit score and above). Don't worry if your credit score isn't at that level though. Honda says there are higher lease rates available for lessees with lower credit scores. This means that your monthly payment will be higher and you may have to put some money down. But Honda Finance may still approve you for a lease.
If you plan on taking advantage of Honda's $0 due at lease signing incentives, you will have to bring some money to the dealership. You're still responsible for tax, license, title, registration, documentation fees, options and insurance. Honda says the $0 due at lease signing offer requires dealer contribution, which could affect the final negotiated transaction.
Honda reminds shoppers on its Web site that not all Honda dealerships may be participating in this incentive program. So call your local Honda dealership to see if they're offering the lease specials.
Honda has long been a direct competitor of Toyota, who offered 0% auto loans, two years of free maintenance and low lease rates on many of its models in March. Toyota is expected to continue the incentives through April, as it is still working on the recall of more than eight million vehicles and trying to rebuild its image.