KBB Announces Automotive Brand Image Award Winners
One of the things shoppers consider when looking at vehicles is what that car and brand says about them. What image does the vehicle portray? Kelley Blue Book announced its 2010 Brand Image Awards today, which reflect consumers' perception of different brands.
The awards were based on a year's worth of consumer perception data from the brand watch study, KBB said in a statement, and show which brands best communicated certain features of their vehicles over the past year and highlight factors that influence purchase decisions.
2010 Brand Image Award Winners
Best Comfort Brand:
Lexus
Best Performance Brand: Porsche
Most Rugged Truck Brand:
Ford
Most Family-Friendly Brand: Ford
Best Exterior Design Brand – Luxury: Porsche
Best Exterior Design Brand – Non-Luxury:
Chevrolet
Best Interior Design Brand: Lexus
Best Prestige Brand:
Mercedes-Benz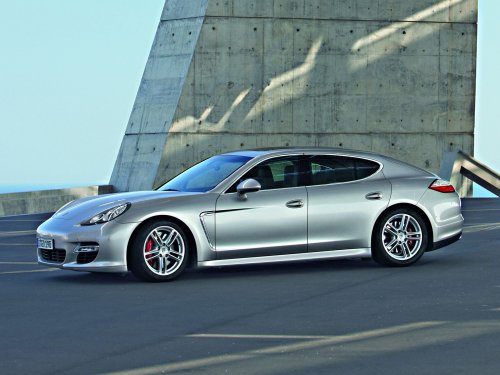 Porsche took home three KBB brand image awards, including "coolest brand."
"Kelley Blue Book Market Intelligence data, and the Brand Watch study in particular, can provide manufacturers with a unique perspective into the minds of how in-market new-car shoppers view their brand," said James Bell, executive market analyst for Kelley Blue Book and kbb.com. "Much too often, brands take a 'shotgun' approach and offer several different marketing messages over time rather than focusing on the one or two that best resonate with the audience. The Brand Image Awards, chosen by in-market car buyers, honor the brands that were successful in communicating a cohesive message across their vehicles and raising the profile of their overall brand image."
Jack R. Nerad, executive editorial director and executive market analyst for Kelley Blue Book and kbb.com, said, "The brands included on this elite list have convinced the car-buying public at large of the considerable virtues of their vehicles, and that correlates well with success in the crowded automotive marketplace."