Hyundai Extends Low Auto Loan Rates, Lease Deals Through November
Hyundai hasn't strayed much from the incentives it has offered the past few months. Shoppers will still be able to find low auto loan rates, auto loan bonus cash, cash back and discounted lease deals on most 2010 and 2011 Hyundai models.
Hyundai is offering auto loan rates of 1.9 to 4.9 percent on most 2010 and 2011 models in November. The 2010 Veracruz is available for 0.9 percent for 60 months. Auto loan rates vary depending on the model and length of the loan. The discounted car loans are available up to 60 or 72 months, which allows buyers to stretch out their payments, making the monthly amount lower.
In addition to the low car loan rates, the 2010 Elantra Touring and 2010 and 2011 Santa Fe have $500 in bonus cash, while the 2010 and 2011 Accent, 2010 Elantra and 2010 Genesis Coupe have $1,000 in bonus cash. Hyundai says on its site the bonus cash must be used toward your down payment and you have to finance through Hyundai Motor Finance.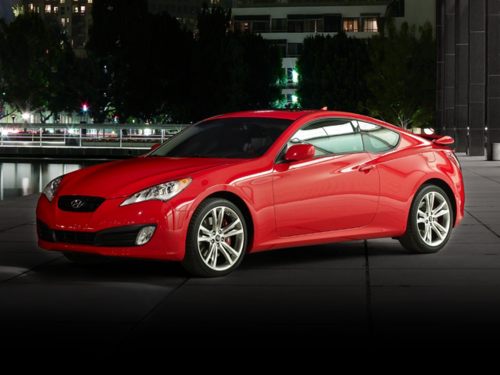 The $22,000 2010 Hyundai Genesis Coupe has $1,000 in bonus cash on top of its 2.9 or 3.9 percent auto loan rates in November.
Customer cash back is different from bonus cash, and while most automakers don't allow you to combine cash back with a low auto loan rate incentive, Hyundai is allowing you on certain models. The cash back can't be used with a lease incentive though. Hyundai is offering cash back of $500 to $2,500 in November on select models.
Hyundai's November auto lease incentives are all 36 months long, except for the 2010 Elantra and 2011 Elantra Touring, which have a 24-month lease option. Monthly lease payments range from $159 to $399 and you'll need a couple thousand dollars at signing. Hyundai's popular 2011 Sonata is still $199 a month for 36 months with $2,399 due at signing in November.
Hyundai is also continuing to offer its valued owner and competitive owner coupons in November.
Incentives listed are for the southeast region. They may differ depending on where you live. Check Hyundai's site to find the incentives in your area.