Is Ford Really in the Clear? Automaker Cuts Staff and Pay
As Ford tries to reassure consumers that it doesn't need any bailout money, the automaker announced today that its hourly workers will get yet another round of buyout and early retirement offers, and the company's top two executives will take 30 percent pay cuts, the AP reports.
Ford's Chief Executive Alan Mulally and Executive Chairman Bill Ford Jr. will have their salary reduced this year and next, according to a memo obtained by The Associated Press.
Also, local union leaders were told Tuesday that the company will make buyout or early retirement offers to all 42,000 U.S. hourly workers. The offers are reportedly part of a series of contract concessions in a tentative agreement reached between the UAW and Ford.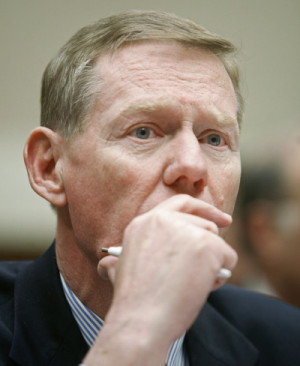 Other concessions include suspension of cost-of-living pay raises, lump-sum performance bonuses and end-of-the-year bonuses in the remaining three years of the union's contract with Ford. Ford and Mulally said in the memo that executive pay cuts are part of the company's effort to stay afloat without government aid and remain competitive with GM and Chrysler, the AP reports.
In addition to the pay cuts, Ford will eliminate 2009 performance bonuses for salaried employees and senior executives, which would have been paid in 2010. The board of directors will not receive cash compensation this year. Bill Ford Jr.'s compensation is already being set aside and will not be paid until the entire company returns to profitability.
What does this mean to you? Ford is not selling vehicles, plain and simple. If you're in the market for a Ford, you can really negotiate hard for a great deal on one.
Image via zimbio.com.