Jason Biggs Is a True Car Guy – Drives a Cadillac CTS-V Wagon
Jason Biggs, of American Pie fame, is a real car guy. You can tell by the fact that he drives a Cadillac CTS-V Wagon. Only a real car guy would drive a CTS-V Wagon, because any normal person would either drive a sedan or coupe CTS-V, if they were looking for speed, or an SUV, if they needed extra interior space. It takes a special breed of person to say "no no no I will not have one car for going fast and another to carry lumbar in" and go for a race car wagon. The CTS-V Wagon is the ultimate car for having your cake and eating it too.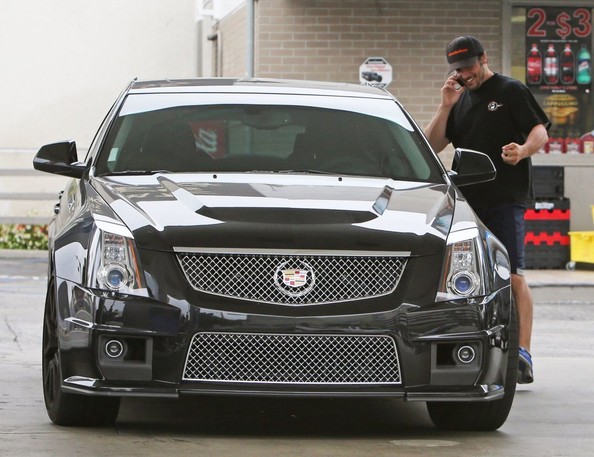 The CTS-V Wagon has a 556-horsepower supercharged 6.2-liter V8 engine that propels the wagon zero to 60-mph in four seconds flat. Not just a straight line brawler, like other high performance wide open space vehicles like high performance SUVs, It also has magnetic ride control, which adjusts 1,000 times a second to road conditions and giant Brembo brakes to stop the 4,400-lb car from 200-mph.
Image via Celebrity Cars Blog.