John Mayer's OffRoad RV EarthRoamer XV-LTS
John Mayer loves offroad trucks. The singer-songwriter drives a Ford Raptor every day, and now he has an awesome offroad RV for when he wants to spend even more time outdoors. John Mayer posted this picture of his EarthRoamer offroad RV to Instagram.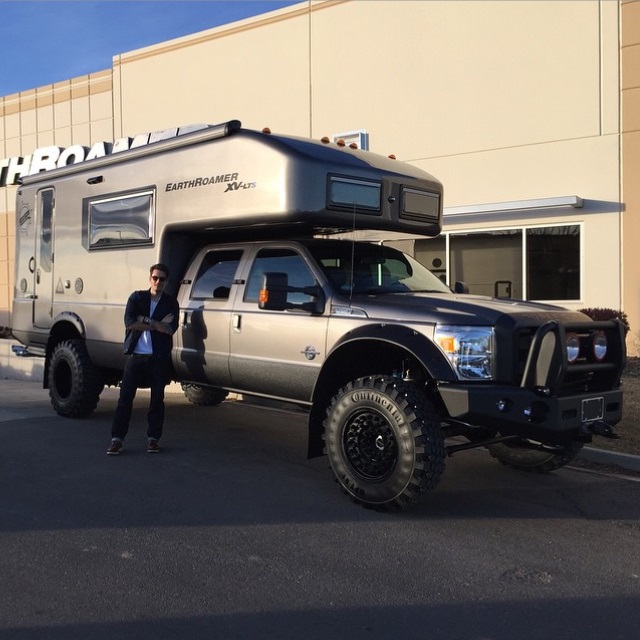 I am a proud owner of this most formidable go-anywhere, live-anywhere vehicle. One year and many meetings in the making, she's all mine. Completely hand built in Colorado by extremely talented and innovative men and women. Who knows where I'll end up next. #EarthRoamer #Ford
Earthroamer RVs are built on a Ford F-550 chassis and then customized with a full RV body and offroad options. The offroad RV has a 6.7-liter turbodiesel engine with 660 lb-ft of torque, and four wheel drive with a heavy duty suspension, so you can climb over rocks, cross rivers, navigate sand and do other offroad stuff to get as far into the wilderness as you want.
The EarthRoamer XV-LTS price ranges from $312,000 to $560,000, depending on the options and interior accessories selected. They do have low mileage used examples of the XV-LTS that Mayer bought for $365,000.