With 2016 Scion iM, Toyota Takes the Blue Pill and Goes Back to The Matrix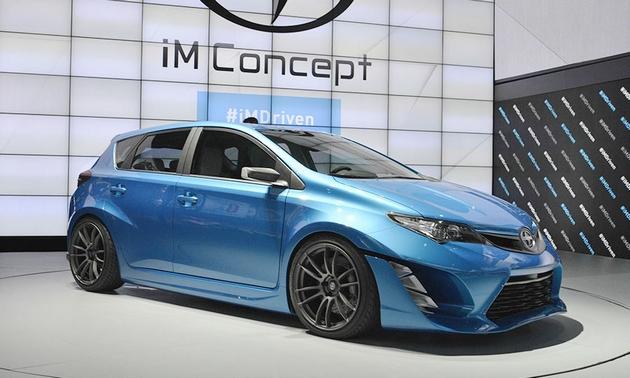 Scion is launching a new 4 door wagon 2015 called the iM. The 2016 Scion iM will be based on the Corolla platform and will compete with the Ford Focus, Mazda3 and Hyundai Elantra wagons, and will be an aggressive tuner-style hatch like those cars (and unlike the boxy xB, which has more competition from the Kia Soul and Nissan Cube for quirky car shoppers).
A concept car has been revealed that is obviously the same body as the Japanese Toyota Auris with a better looking grill and a more aggressive stance. The Auris is a wagon built on the Corolla's platform, just like the discontinued Toyota Matrix. The iM will go on sale in 2015 after Scion reveals a production version at the New York Auto Show in April. The Scion iM will start below $20,000, probably around the $17,000 starting price of the xD and xB.
Scion's Vice President Doug Murtha told Automotive News that the company's five car lineup won't be expanding, so one of the poor selling wagons (probably the xD, which has the same tuner-courting aesthetic as the iM) will probably be discontinued to make way for the iM. In addition to the iM, Scion will add two more new vehicles in the next three years, probably updates to the xB and FR-S.
The iM, which sits on the Corolla platform, will be larger than the xD, which is on the Yaris platform, and smaller than the xB, which is based on the Camry.
More pictures of the iM concept are available at Scion's site.
Image source: Automotive News