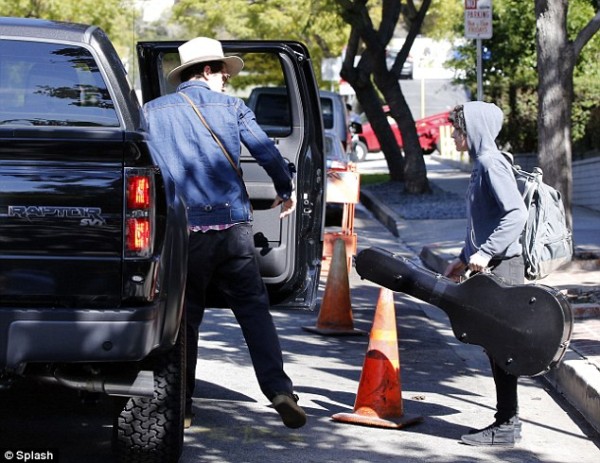 John Mayer was recently spotted loading guitars into a Ford Raptor. The Raptor is a race-ready offroad bomber built to pound over some of the most treacherous terrain in the world at high speeds, so it seems like an odd choice for the "your body is a wonderland" guy.
Then again, Mayer is dating Katy Perry, so while he courts her he's got the testosterone of an entire generation (or two) of jealous male Americans constantly channeled through him. With all that macho energy flowing through him he could probably arm wrestle a brown bear with one hand while fixing the treads on a Sherman tank with the other.
In that case, the 411-horsepower 6.2-liter Ford F150 Raptor is almost enough car for John Mayer. He probably wants a Hennessey 600-hp twin-turbo kit for it so he can drive everywhere at 150-mph with one arm around America's prettiest entertainer. Hopefully he gets the frame reinforced before he does. No jump is too big for John Mayer, dater of Katy Perry and most macho man alive, but some are too big for off-the shelf pickup trucks, something a few owners have found out the hard way.
Image via Celebrity Cars Blog.