Former NFL Star Junior Seau Wrecks Cadillac Escalade in California Accident
Former NFL linebacker Junior Seau drove his white Cadillac Escalade off a cliff Monday morning, telling police he fell asleep at the wheel. Carlsbad, Calif. police said Monday night that drugs or alcohol were not a factor and they don't intend to charge Seau in the accident, CNN reports.
"It appears Mr. Junior Seau was tired and fell asleep at the wheel," said Lt. Bruce May.
Early Monday morning, Seau was arrested on a domestic violence charge in Oceanside, Calif. for allegedly assaulting his live-in girlfriend during an argument the two were having. Seau was released on bail. The accident involving Seau's Cadillac Escalade took place in Carlsbad, about a half hour north of San Diego, Calif.
Seau played at the University of Southern California, and was drafted into the NFL in the first round in 1990 to play for the San Diego Chargers. Years later, Seau joined the Miami Dolphins, then the New England Patriots before retiring in January, CNN reports.
A top-of-the-line 2011 Cadillac Escalade Platinum Edition has an MSRP of $84,790. If Seau took out a four-year auto loan on the Escalade, his monthly payments would be $1,712 (6 percent interest rate with 20 percent down). In the world of professional athletes and even retired athletes, that car loan payment is actually pretty reasonable compared to what most athletes pay to drive their luxury vehicles.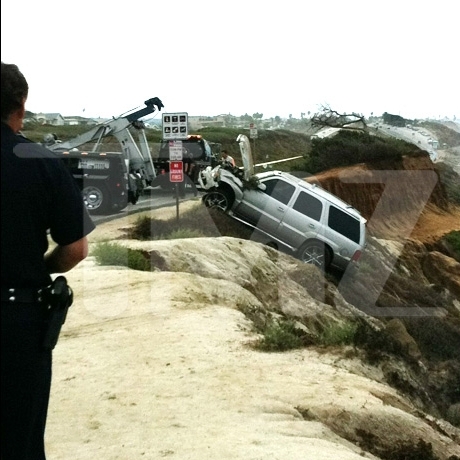 Image via TMZ.com.