Kia Giving Bonus Cash On Top of Zero Percent Car Loan Incentives in July
Kia is rolling over its 0 percent auto loan incentives in July on its 2010 Soul, Forte, Forte Koup, Optima, Sedona, Sportage and 2011 Sorento. The auto loans are only 36 months long, which means the monthly payments will be much higher than if you took out the car loan over 48 or 60 months. If you can afford the higher monthly payments, Kia's 0 percent auto loan incentive is a good deal in July.
The 2010 Forte and Forte Koup also have $1,000 in bonus cash along with the 0 percent financing incentive. The 2010 Optima, Sedona and Sportage (pictured below) have an additional $1,500 on top of the 0 percent auto loan offer.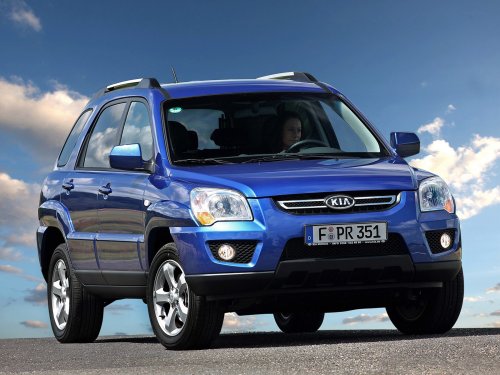 Select 2009 Kia vehicles have anywhere from $2,000 to $5,000 in cash back incentives in July. Kia's 2010 models have between $1,000 and $3,000 in cash rebates, depending on the model. The 2011 Kia Sorento has $1,000 cash back.
Kia's cash back incentives can't be combined with low or zero percent financing. This means that if you pay with cash or a blank check from your credit union, bank or private lender, you can take advantage of the cash back offers.
If you want to lease a new Kia, the 2010 Forte and Soul are only $149 a month for 36 months with about $2,000 to $2,300 due at lease signing. The 2010 Forte Koup is $179 a month for 36 months with $2,000 due at lease signing. The 2011 Kia Sorento can be leased for $239 a month for 36 months with $2,700 due at signing.
Kia also has a competitive bonus in July, where owners of select competitor brands can receive between $500 and $1,500 off for switching to Kia. The list of qualifying vehicles is quite extensive, so the odds are in your favor that your trade-in qualifies for the extra discount. Kia also has owner loyalty, college graduate and military incentives in July.
Incentives listed are for the southeast region. They may differ depending on where you live. Check Kia's site to find the incentives in your area.