Kia Recalls Soul, Sorento For Wiring Problem
Kia is recalling certain 2011 Sorento and 2010 Soul models due to an electrical problem that could cause a fire. Apparently, some of the wiring harnesses used in the lighted door speakers and interior accent lights may have been improperly soldered.
When those lights are on, an electric short could cause a fire. There are about 35,185 vehicles affected, according to the National Highway Traffic Safety Administration. Kia dealers will replace the wiring harnesses for free. Owners will be contacted by Kia and the repairs will start this month.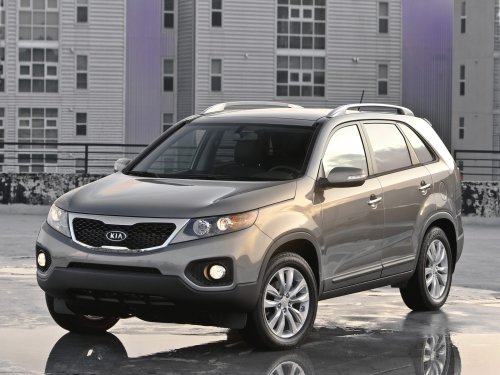 Kia Sorento
Last month, the NHTSA said it was opening a preliminary investigation into steering problems on the Soul, USAToday's Drive On reports. There reportedly was a complaint of a shaft coming apart in the steering mechanism that caused loss of ability to turn the wheel, and the linkage fell on the floor and could get caught behind the brake.
If the Kia Soul was on your short list of cars to buy and you're considering alternatives, you might want to take a look at the Scion xB, Scion xD or Nissan Cube. The Scion xB can currently be leased for $199 a month for 36 months with $849 due at signing, while the xD is $187 a month for 36 months with $837 due at signing.
The Nissan Cube has a 0 percent auto loan incentive for 36 months with $500 in bonus cash through this weekend. The Cube can also be leased for $179 a month for 39 months with $2,449 due at signing, plus $500 in bonus cash.
The Kia Soul can be bought with 1.9 percent auto loan financing for 36 months or can be leased for $169 a month for 36 months with $1,999 at signing. The Kia Soul also has $500 in owner loyalty cash and $500 in competitive cash, which means owners of competitor brands will get cash for switching to Kia.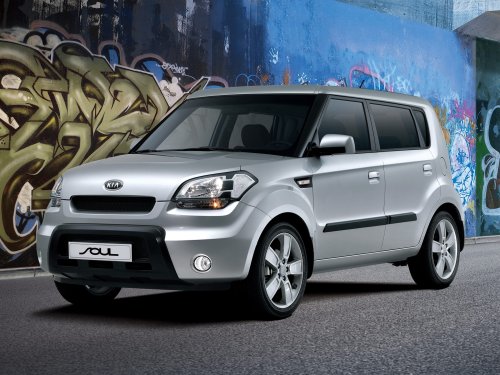 Kia Soul