Nissan Now Taking Orders For Leaf
Nissan started taking orders for its all-electric Leaf Tuesday. Consumers who have already paid the $99 online reservation fee to hold their place in line to buy a Leaf have first choice. The ordering process will allow them to choose the color and trim level of their Nissan Leaf.
Nissan says the ordering process will be prioritized based on when consumers submitted their original reservations online and by the consumer's market. Over the next few weeks, reservation holders will begin to receive emails informing them how to submit an order. They can then contact a dealer to negotiate their price, auto loan or lease and finalize the order.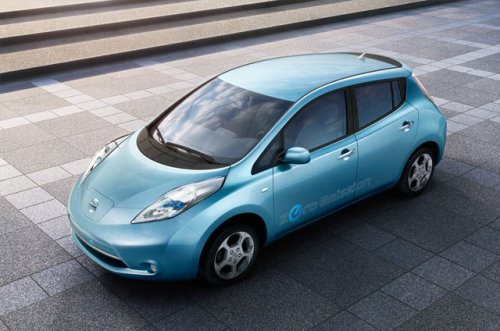 "Today Nissan moves one step closer to placing thousands of zero-emission electric cars on American roadways," said Brian Carolin, senior VP, sales and marketing, Nissan North America. "As more than 80 percent of those customers placing a reservation are new to Nissan, we look forward to welcoming them as they embrace Nissan's innovation and begin zero-emission driving."
Nissan says there are currently more than 18,600 people in the U.S. who have made a reservation for the Leaf. Nissan has a goal of 20,000 reservations by December, when deliveries will begin.
The Nissan Leaf, which will arrive at dealerships about the end of the year, has a base price of $32,780 before federal tax credits of up to $7,500, which would take the price down to $25,280. The Nissan Leaf SV, the base model, can be leased for three years at $349 a month. Leaf shoppers will need $1,999 at lease signing.