Kid Rock's Custom 1964 Pontiac Bonneville
Kid Rock kept it classier than about 48% of my Facebook friends when he got a chance to meet President Obama. Kid Rock, who was a vocal Romney supporter, ran into the president at the Kennedy Center Honors celebrating the arts, according to The Huffington Post. When the two met, President Obama reportedly said "I'm still here" to which Kid Rock replied with a 45 minute rant about how this country is hopeless and he was going to secede from the crooked union. Oh wait, that was my Facebook feed in mid November. Kid Rock actually told the president he had "no hard feelings" and said that it was special that the president remembered meeting his son.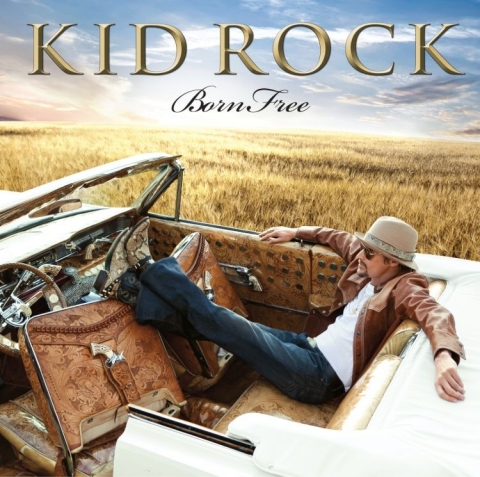 If you had to ask a European car forum member what the most American car is, they would probably say it's a huge GM convertible from the 60s with bull horns and guns all over the outside and a Cowboy motif inside. Then they would go on and on about horsepower per liter, claim that all Americans are hyper-violent gun nuts and threaten to beat up anyone who disagrees with them. Kid Rock has THAT car. He bought a 1964 Pontiac Bonneville that was given to Hank Williams Jr. for his 15th birthday and is customized in the most country way possible. He told Top Gear USA that the car "just screams American fun."
Kid Rock's Bonneville is featured pretty heavily in his song Born Free. It's a fitting car for the song, since the song is an anthem for freedom and what screams freedom like a classic American convertible covered in the most ridiculous accoutrements possible. Sure anyone can tell you that you shouldn't have silver dollars wallpapering the inside of your car, but NOBODY can tell you that you can't. And besides, just like Kid Rock says, it's just for fun.
Image via KidRock.com.