LaHood Impressed With Detroit Three's Changes
After two of the three U.S. automakers filed and emerged from Chapter 11 bankruptcy this year, U.S. Transportation Secretary Ray LaHood said he is encouraged by the energy and enthusiasm he found when he visited GM, Ford and Chrysler this week.
LaHood met with executives from all three automakers, the Detroit News reports.
"After spending a day and a half with the three American automakers, I can tell you they are back," LaHood said Tuesday. "They get it. They're building cars that Americans want to drive."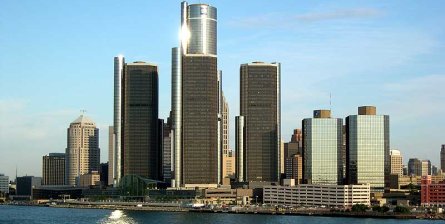 LaHood had previously said the U.S. automakers had lost touch with the needs and wants of consumers.
During his visit, LaHood also test-drove several new vehicles, like the Ford Taurus and Chevrolet Volt.
"It's coming," LaHood said, referring to the Volt, "from an industry that's not back on its heels but is pushing forward."
LaHood toured Chrysler's facilities Monday, and said he was impressed with the enthusiasm of the people he met.
"There's a lot of excitement at these companies because there's new leadership," LaHood said.
LaHood also met with Chrysler's new CEO, Sergio Marchionne, who he said resembled Lee Iacocca.
"I think he's the next-generation Lee Iacocca," LaHood said. "I think what I saw at Chrysler was what people felt when Iacocca was there."
The Detroit Three are working to increase sales after one of the worst economic downturns in history. Vehicle sales plunged to record-low levels during the past year and American automakers are trying to win consumers over and bring them back to dealer showrooms with new, more fuel-efficient vehicles.