Chase Increases Auto Loan Originations 82% in Third Quarter
If you're in the market for a car and need an auto loan to pay for it, you may be wondering which lenders are giving car loans right now in this economic environment. The answer seems to be Chase.
In the third quarter, Chase Auto Finance increased auto loan originations 82% compared to the same time period a year ago. Chase's third quarter auto finance originations were $6.9 billion, up from $3.8 billion in the third quarter of 2008, SubPrime Auto Finance News reports. Compared to the second quarter of 2009, Chase's car loan originations in the third quarter increased 30% from $5.3 billion.
"The year-over-year increase is driven by market share gains in prime segments and new manufacturing relationships," Chase Auto Finance officials said. "The quarter-over-quarter increase was driven primarily by the CARS program."
Jamie Dimon, chairman and CEO, said, "While we are seeing some initial signs of consumer credit stability, we are not yet certain that this trend will continue. Despite this near-term uncertainty about the path of the economy, our strong capital position and underlying earnings power will enable us to continue to invest in our business, creating a lasting franchise for many years to come."
Across the auto finance industry, average auto loans totaled $43.3 billion for the third quarter, up from $43.1 billion in the second quarter, and down one percent from $43.9 billion in the third quarter of 2008.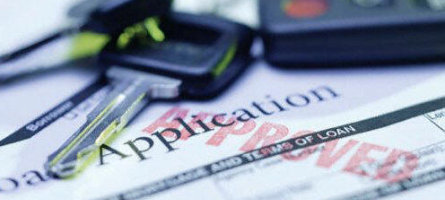 Chase Auto Finance increased the number of new auto loans it gave to consumers by 82% in the third quarter, compared to the same time period a year ago.