Lexus Increases Auto Loan Rates, Lease Payments in January
Lexus has changed its January new car incentives a bit from last month. In January, Lexus has increased its promotional auto loan rates from 1.9 percent to 2.9 percent. Three-year leases are still available on several models in January, but most of the lease deals have higher monthly payments. Lexus' incentives vary greatly by region, so be sure to check Lexus' site before heading to the dealership.
Lexus is offering January shoppers 2.9 percent auto loan financing for up to 60 months on the 2011 IS 250, IS 350, ES 350, RX 350 and RX Hybrid 450. If you qualify for the low car loan rate incentive, there is no down payment required on the auto loan but you have to buy a vehicle from what the dealer currently has in stock.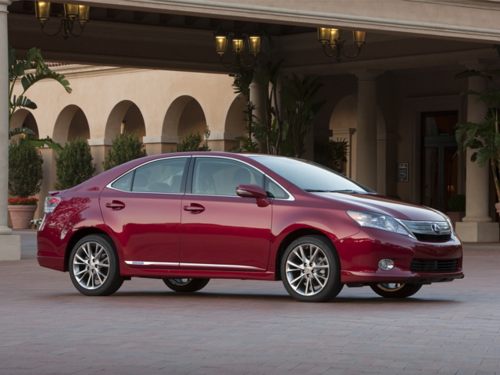 The 2010 Lexus HS Hybrid 250 can be leased for $349 a month in January.
Lexus is also offering 36-month lease incentives in January on five different models. Shoppers can lease a 2011 IS 250 for $349 a month with $3,499 due at signing. The 2011 ES 350 is $399 a month with $3,499 at lease signing, while the 2011 GS 350 is $599 a month with $3,499 due at signing.
The 2011 RX 350 can be leased for $449 a month with $3,499 at signing. Lexus also has a lease deal on its 2010 HS Hybrid 250 this month for $349 a month with $3,499 due at signing.
Incentives listed are for the northern California region. They may differ depending on where you live. Check Lexus' site to find the incentives in your area.